Listings of our previous and upcoming events and conferences.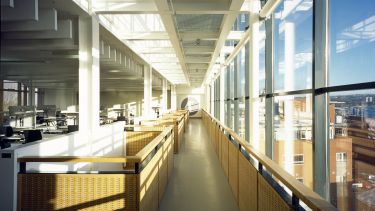 The Sheffield Methods Institute works with other departments across the university and with our external partners to host conferences and events for researchers, students and the wider academic and professional community, both across the UK and internationally.
Upcoming events
We currently have no listings for upcoming events.
Past events
Sheffield Methods Institute and The Information School: Research Methods Colloquium
Date: 27 June 2019
To enhance collaboration and promote joint research in and between the Sheffield Methods Institute and the Information School we held a Research Methods colloquium to share methodological expertise.
There were eight speakers, split across qualitative, quantitative and mixed methods, and split between the iSchool and the SMI.
If you have questions about the event please contact Andy Bell (SMI) or Andrew Cox (iSchool).
Intersections: a public symposium about youth violence, masculinity and mental health
Date: 9 May 2019
This symposium brought together practitioners, academics, decision makers and members of the general public, to discuss the intersections between serious youth violence, masculinity and mental health, for the communities most affected. Organised in collaboration with the University of Sheffield, the Lord Mayor of Sheffield and two of his chosen charities (Unity Gym Project & Sheffield Flourish) this half-day event offered a unique opportunity to engage in critical conversation about this very difficult and pertinent social issue.
Special guests included the live performance artist Sipho Ndlovu and a keynote from Temi Mwale, director of the London based youth organisation, 4FRONT.
A diverse audience of up to 100 delegates attended. Opportunities for inclusive dialogue was structured into the event and mediated by chairs with expertise in 'difficult conversations'. Key themes emerging from the day is to be written into a publically accessible report, co-authored by the event organisers.
The 2nd SMI Student Conference
Date: 3 April 2019
All years of BA Quantitative Social Sciences and 2nd and 3rd years of BA/BSc Applied Social Sciences were invited to present their work in oral or poster presentation format and it was a multidiciplinary and insightful event, sponsored by Q-Step!  Over the course of the full day, students presented their research in front of their peers and academic staff, being critiqued as much as at any other conference. This amazing opportunity shows why being at the SMI means the student is the researcher.
The event was live tweeted using #SMI2conf and students and staff uploaded pictures of the day.
The conference was organised by SMI staff and all SMI staff and students were invited to attend.
Events at the University
Browse upcoming public lectures, exhibitions, family events, concerts, shows and festivals across the University.