Making Sense of Data in the Media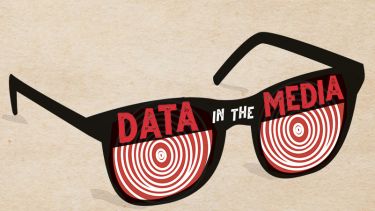 In November 2019 the SMI's very own Dr Andrew Bell, Dr Todd Hartman Dr Aneta Piekut and Dr Mark Taylor, along with Dr Alasdair Rae in the Department of Urban Studies and Planning, released their book, Making Sense of Data in the Media
They highlight the amount of data produced, captured and transmitted through the media has never been greater, but for this data to be useful, it needs to be properly understood and claims made about or with data, needs to be properly scrutinized.
The book shows you how to assess critically the presentation of data in the media, to identify what is significant and to sort verifiable conclusions from misleading claims. How accurate are polls, and how should we know? How should league tables be read? Are numbers presented as 'large' really as big as they may seem at first glance?
By answering these questions and more, readers will learn a number of statistical concepts central to many undergraduate social science statistics courses. But more than this, by tying them in to real life examples, the importance and relevance of these concepts comes to life. As such, this book does more than teach techniques needed for a statistics course; it teaches the reader life skills that we need to use every single day.
For example, Journalists must be wary of statistics reported by politicians. They cannot continue to repeat them verbatim, without context and without scrutiny. Journalists need to learn how to spot statistics that are misleading, controversial, and in some cases just plain wrong.
But the general public needs to do the same. If you want to be sure you aren't being hoodwinked by politicians or journalists, you need to learn to interpret and understand how statistics can be misused. 

That's what this new book, Making Sense of Data in the Media, is trying to do – to help readers see through the headlines and understand the numbers that lie beneath them.
What a timely book. In a world drowning in data we all need to know how to critically evaluate the numbers we confront every day. This book will help you ask those all-important questions and demystify statistics. From 'is that a lot?' to 'is that possible?' the authors guide you through statistical techniques that are easy to understand and simple to apply. Read it, learn the techniques and use them to become a critical data consumer."

Jackie Carter

University of Manchester
Find a postgraduate course
A masters from Sheffield means in-depth knowledge, advanced skills and the confidence to achieve your ambitions.