The Sheffield Methods Institute launches World Cup Data Hub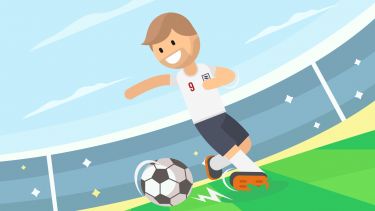 The World Cup Data Hub is a one-stop-shop for data and statistics on World Cup teams, tactics and matches. Using our data wizardry and quants skills you can discover an incredible range of insights and information on how teams are tactically approaching their games, which formations and styles of play are getting the most success, and whether or not factors such as more defenders or higher team ranking equate to fewer goals conceded or more games won.
Football fans and budding statisticians can use the Data Hub to explore the tactical developments throughout the World Cup. The six interactive datasets are:
Fixation on Formation, Serious about Style
See how different formations and styles of play have been more or less successful at winning games, retaining ball possession, taking shots and scoring goals, and a range of other match outcomes and statistics.
Positional Pulls
See how the number of players fielded in each main footballing position (defenders, midfielders, and attackers) is connected to winning matches, conceding and scoring goals, ball possession, and other match statistics.
Has It All Gone Potty
See whether or not there are patterns in the way teams are using formations, playing approach (whether they are attacking, controlling the game, counter attacking, or 'parking the bus'), and changing their tactics across the different world cup seeding groups.
Rank 'Em Up
Use the graph to see the relationship between FIFA World Rankings and match statistics including goals scored, shots taken, shots faced, and more - are higher ranked teams posting better statistics?
Team by Team
Load up a country from the menu to see detailed information on the formations, playing approach, winning rates and match statistics for every team at this year's World Cup.
Regression Analysis
One for the really statsy-fans out there - use the menu to load variables into a logistic regression to find out what best predicts teams winning matches over the course of the World Cup.
---
The World Cup is a great way to bring to life the value of quantitative research methods in an engaging way we can all get behind and understand - as well as being good fun"

Dr Todd Hartman

Q-Step Director, Sheffield Methods Institute
---
And which tactic is proving to be the most successful? Dr Patrick English, who developed the website, said, "Looking at the data so far, of the formations used more than once, three have a winning percentage of 50% - the "4-2-3-1" - (used by teams such as Denmark and Serbia), "4-3-3" (used by France and Spain), and the "4-4-2" (used by Sweden and Uruguay) appear to be the most successful game plans. Further, a direct and aggressive attacking approach (66.6%) - favoured by both Russia and Mexico in the first half of their opening games - has been very successful. Lastly, a fairly clear pattern is starting to emerge regarding shooting accuracy, with higher ranked teams seemingly better at getting their shots on target so far this World Cup"
Developed by researchers at the Sheffield Methods Institute for its Q-step programme, the World Cup Data Hub showcases quantitative research skills such as statistical and data handling, coding, and web development, in this engaging resource.
Q-Step is a £19.5 million programme designed to promote a step-change in quantitative social science training in the UK. Funded by the Nuffield Foundation, ESRC and HEFCE, Q-Step was developed as a strategic response to the shortage of quantitatively-skilled social science graduates.
The Sheffield Methods Institute offers undergraduate and postgraduate degree courses where students learn the skills to gather, analyse and interpret data as used in this website.
For more information please contact Dr Patrick English.