SMI holds second student conference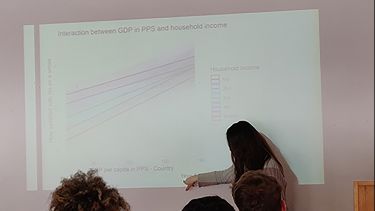 Students were the masters of their presentations! We saw such a range of diverse and interesting presentations, from a case study about a South Yorkshire Salvation Army charity shop to the impact of young people's perspectives on climate change. We saw a presentation on vaccine choices and another on gender and perceptions of domestic abuse.
There was so much to see and hear about, to discuss and challenge. Each student who presented was highly motivated and did an excellent job, thank you to everyone who participated and made it such a great day. Also, special mentions and congratulations to our prize winners, our Quantitative Social Science prize winner for best poster was Ben Basnett and best presentation went to Yihan Tang and for Applied Social Science, the best poster winner was Kaoru Manimaran and best presentation went to Abbie Gregory.
The day's events were widely shared across our social media platforms using the hashtag #SMI2conf so feel free to explore some of the images of the day.