A postgraduate degree from the Sheffield Methods Institute will help you with the next step on your career path, whether you are looking to pursue a research degree or develop your skills as a researcher in the work place.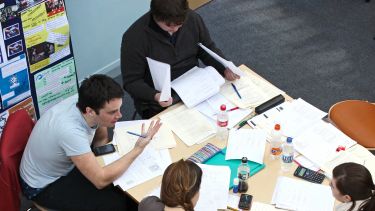 Off
The MA in Social Research has been designed to develop highly skilled researchers in the social sciences to world-class standards as defined by the Economic and Social Research Council (ESRC).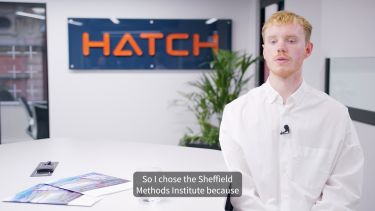 Mae & Charlie are here to tell you more about Applied Social Sciences
Applied Social Sciences student Mae and alumnus Charlie will tell you what they enjoy most about the course, what skills they have learned and how it has helped develop their career.
Weekly online events
Attend an online event when it suits you, all year round, as an alternative to an open day.
Every Wednesday, Sheffield Live sessions cover different aspects of University life. You can also meet your department and learn more about studying your subject.