Study a PhD with the SMI and you'll discover what it means to be multidisciplinary.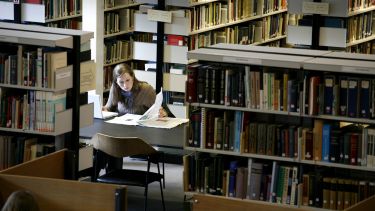 The SMI offers you the opportunity to do a PhD in interdisciplinary social science subjects that don't fit neatly into a single departmental 'box'. 
How we rank
A world top-100 university (QS World University Rankings)
A member of the Russell Group of 24 research-intensive universities.
92 per cent of research and its real-world impact at the University of Sheffield has been rated as world-leading or internationally excellent.
Our research
Our work can be summarised by the five themes that you can see below. If you are interested in doing a PhD based around one of these themes, or the research mentioned in one of the academic staff profiles, do not hesitate to get in touch with us to discuss it further. 
Whatever stage of your research career, we would be interested to discuss with you how the SMI can help you achieve your future social science research goals.
Inequality

Social justice and inclusion

Mobility and migration

Participation

Methods and methodology
Course structure
Your PhD supervision could be split between an SMI academic and an academic in another social sciences department.
All PhD students within the Faculty of Social have access to world-class training alongside your doctoral study. The training you take can be tailored to your individual needs to ensure you have the right skills you need to develop your research.
This training programme is designed to exceed current UK Economic and Social Research Council (ESRC) training and development guidelines and gives all our social science PhD students access to ESRC-funded White Rose Doctoral Training Partnership regardless of your source of funding.
The training is flexible and bespoke to your needs which you will discuss with your PhD supervisors.
1+3
Students looking to undertake PhD study within the Faculty of Social Sciences will require a strong understanding of the full breadth of social science research methods. Many students are required to take the 1-year MA Social Research degree with the SMI before progressing on to their PhD studies.
This year of study develops students' knowledge of research design, quantitative and qualitative methods, develops their professional skills, and allows them to take specialist and advanced subject-based courses in the field of their research topics whilst further developing the themes of your research.
Your application
Entry requirements
Research students normally need a first degree which is equivalent to a UK 2:1 classification or better, and a masters degree which is equivalent to a UK mark of 65% or above. Candidates with other qualifications will be considered on an individual basis.
For students whose first language is not English, we require an IELTS grade of 7.0 with a minimum of 6.5 in each component, or equivalent.
Scholarships
There are a number of ways that you can apply for funding to study a PhD at the SMI. For more information, click here
How to apply
Candidates are invited to contact potential supervisors to discuss your research and the initial stages of your application. If at any stage of your application you have any questions, we would encourage you to contact us as soon as possible.
Once you feel confident of your proposal and your supervisor, you need to apply directly online using the Postgraduate Application form. 
If you are interested in applying and have any questions please contact us.
Length of Programme
The Code of Practice for Research Degree Programmes contains a wide range of information required by both students and their academic departments from the point of registration onto a higher degree by research, to the point of award, including time scales allowed for the completion of a PhD.  However, a benchmark for this information is:
PhD (full-time)
3 years (normal)
4 years (maximum)
PhD (part-time)
6 years (normal)
8 years (maximum)
Find a PhD
Search for PhD opportunities at Sheffield and be part of our world-leading research.