Behind the stage door: Exclusion in the creative sector
The UK's cultural industries have high levels of inequality and are unrepresentative of the UK's population, according to a social mobility analysis of the sector.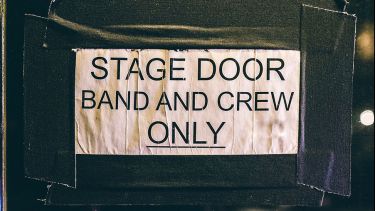 Dr Mark Taylor co-authored Panic! Social Class, Taste and Inequalities in the Creative Industries with Dr Dave O'Brien and Dr Orian Brook from the University of Edinburgh.
The report, published by Create London and Arts Emergency, examined industries such as arts, music, theatre, publishing, advertising and the media.
The research found that people from working-class backgrounds are significantly underrepresented across the sector, as are women and people from Black, Asian and Minority Ethnic (BAME) backgrounds.
The report, part of the ongoing Panic! project looking at social mobility in the creative sector, also analyses a survey of creative industries and arts workers.
Some of the key findings include:
Those in the creative sector are the most liberal and left-wing of any sector
Those in the creative sector are socially exclusive and mix predominantly with other creatives
Unpaid work is prevalent across the sector and pay remains low for entry-level jobs, contributing to the exclusion of those from working-class backgrounds
The authors also note that issues of social mobility in the cultural sector have always been prevalent.
Flagship institutes
The University's four flagship institutes bring together our key strengths to tackle global issues, turning interdisciplinary and translational research into real-world solutions.