BA Sociology student Sara, and Alban, a BA Politics and Sociology student, share their experiences of the year they studied abroad.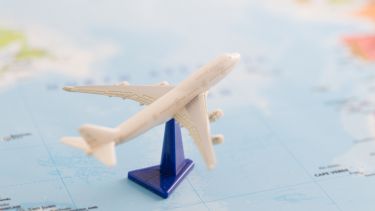 Off
Name: Alban Krashi
Course: BA Politics and Sociology
Study Abroad University: City University, Hong Kong
Where did you choose to study and why?
I spent my year abroad studying at City University of Hong Kong. I chose Hong Kong because of a political situation there and I thought it'd be an opportunity of a lifetime to go and actually live and learn within an environment that's politically sensitive.
What have you learnt in terms of your degree subject and also personal development?
In terms of my degree subject I learned that life's not black and white there's a lot of grey and nuances that you need to understand and City University of Hong Kong allowed me the opportunity to do modules that I wouldn't normally do, like China and World Affairs or Rethinking the Value of Democracy in quite a sensitive and in an environment that's quite apt to learn that.
In personal development I learned that I'm actually more resilient and adaptable than I originally thought being in a new environment with a new culture that's halfway across the world and it definitely raises a lot of challenges that you have to step up to.
What was the biggest challenge? How did you overcome it? 
I believe the biggest challenge that I faced was trying to be comfortable in a new environment and the way that I overcame that was just to immerse myself within that local environment and create new friendships, and it was those friendships that supported me and sustained me throughout that experience.
---
Name: Sara Hedenskog

Course: BA Sociology

Study Abroad Location: University of Texas at Dallas
How did you find the process of applying? 
It was easy, much easier than I thought, because I got a lot of help from the study abroad team, from Hannah (the study abroad academic rep) and actually a lot of help and advice from previous study abroad students within the department.
 
What was the biggest challenge for you?
The biggest challenge for me was getting the Visa. I had issues getting an appointment in my home country Sweden, so I had to travel to London to get my Visa and that made me arrive later in my host country than I was supposed to, so I had to start my studies from Sheffield basically and then travel there but after that it all was great.
How has the experience contributed to your degree?
So the contribution to my degree I would say the biggest thing is that I now have an even wider perspective. I think it was very useful for me because I could study a lot of modules that are not available here in Sheffield and it also helped me find my own personal interests as I had so much choice for myself. I also gained a lot of useful study skills because teaching was quite different there and I had to be much more organised and prepared. I had so many different assessments such as quizzes and homework, so I really had to get better at time management and yeah that really helped me a lot.
What was the biggest benefit?
Biggest benefit for me was the people I met there I made so many great friends and I also met a really great study abroad exchange student community at the University I also made a lot of good connections with my lecturers and my professors and I still keep in contact with a lot of people so that's that's what the biggest benefit for me was.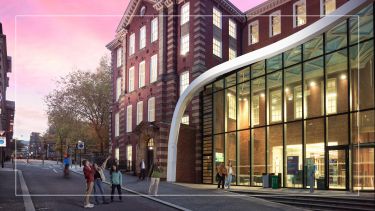 Visit us
Discover what sets Sheffield apart at our undergraduate open days on the Saturday 21 October or Saturday 18 November.