Dr Jessica Langston named a 2023 Reform Scholar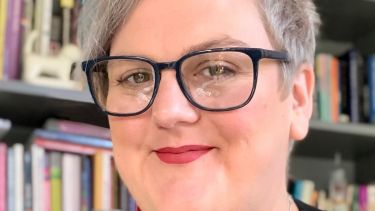 Congratulations to Dr Jessica Langston who has been announced as a 2023 Reform Scholar. Jess, along with 10 other early-mid career academics from 5 institutions, forms the first cohort of Reform Scholars who will explore the public policy implications of their research. 
I feel honoured to have been chosen by the programme and for the wider implications of my research to be recognised.

Dr Jessica Langston

Social Work Lecturer
Reform, Britain's leading public services think tank, will support each scholar in producing an impactful policy paper based on their current research. Reform will publish and disseminate this to their extensive network of senior decision-makers.  
We asked Jess why she wanted to be part of the network, she said "Quite simply I want my doctoral research to have an impact beyond academia and the Reform Scholar's programme sets out to do just that – to bridge the gap between academics and policy makers."
Jess joined the Department of Sociological Studies in 2020 as a lecturer in social work. Prior to becoming an academic, Jess worked primarily with children and families in social work teams across the West Midlands, and more recently Jess worked in sexual assault centres supporting children, young people, and adults through sexual assault medical examinations.
Jess's research focuses on the role of organisations in the coordination of social workers activities and the subversion of professional values and ethics. 
"I am hoping that in sharing with policy makers how organisations create mechanisms of control and compliance to control social workers' activities that reforms to the profession can be refocused away from continuous retraining of social workers toward organisational changes that can actually achieve change for children and families."
Jess is joining the scheme with two academics based in the Faculty of Social Sciences, Dr Richard Craven from the School of Law and Dr Jon Burchell from the Management School. They will be invited to participate in high-profile roundtables and workshops, and to provide input and peer-review for Reform's own ongoing research, including through membership of specific working groups. 
The Department of Sociological Studies is very much looking forward to hearing from Jess as the project develops and wish all scholars well as this exciting initiative begins.
Flagship institutes
The University's four flagship institutes bring together our key strengths to tackle global issues, turning interdisciplinary and translational research into real-world solutions.