Professor Sarah Neal receives prestigious Sage Prize for Excellence and Innovation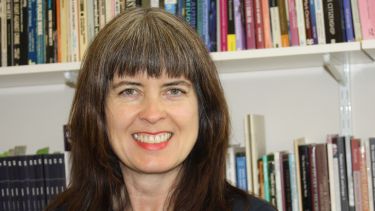 Professor Sarah Neal has been awarded the annual SAGE Prize for Innovation and Excellence for her paper: 'Community and Conviviality? Informal Social Life in Multicultural Places,' 53(1), 69.
The Sage prize is awarded annually to one paper in each of the following BSA journals; Sociology, Cultural Sociology, Sociological Research Online and Work, Employment and Society. The prize is awarded to the paper published in the previous year's volume and one which represents innovation or excellence in the field. Sarah Neal remarked:
  "Being awarded the annual Sage Prize for our Sociology paper is a huge honour, particularly given the quality of the other nominated papers and the strength of the content of Sociology Volume 53. We are delighted by this outcome and would like to thank the journal Editorial Team and the Sage Prize panel members for all their work and for rewarding our paper in this way. We are pleased that the paper's themes of interdependencies and shared practices in the context of urban multiculture and racialised difference were viewed as significant and as having a wider resonance. In the face of a global pandemic the importance of such quotidian processes deserve restating as we try to find new ways of living together. We hope that this Sage Prize recognition will enable and encourage others to develop the ideas further, building on the longer tradition with which we engage in the paper."
Professor Nathan Hughes remarked; "This is a wonderful achievement for Sarah and her colleagues, as is made clear by the calibre of the other contributions to the volume, and of past winners of the award shows. The article makes a valuable contribution to our understanding of multiculturalism and community relations, and is a fantastic advert for the research into the complexity of everyday life and relationships of Sarah and others in the Department. It's also great to have an opportunity to recognise and celebrate Sarah's work, given how tirelessly she has supported her departmental colleagues in their own research successes in her role as Director of Research."
Sarah's winning paper can be accessed on the following link. 
Flagship institutes
The University's four flagship institutes bring together our key strengths to tackle global issues, turning interdisciplinary and translational research into real-world solutions.