Research conducted by Sheffield academics included in new APPGC report on children's social care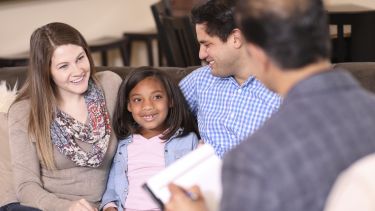 The project, funded by The Nuffield Foundation, was led by Professor Paul Bywaters and carried out by six Universities, with the team from the Department of Sociological Studies at the University of Sheffield leading the case study strand of the project examining how poverty and deprivation influenced social worker's decisions to intervene in children's lives. 
In light of their findings, they were subsequently invited to give evidence from their research to the APPGC (All Party Parliamentary Group for Children) to help form the analysis for their newest publication - Storing up trouble: A postcode lottery of children's social care. The publication assessed the variation of the provision and accessibility of social care, financial pressures facing social workers and local authority leaders making the decisions about care and services for children and looking at how children and families can access help before reaching crisis point.
The study conducted by the Sheffield team found that social workers often felt overwhelmed by the needs of children and families, and struggled to access resources to help them. Social workers often focused on a narrow interpretation of risk, and as a result poverty and deprivation went unmentioned. The research found that poverty was rarely seen as 'core business' for social workers, despite the high levels of poverty experienced by families needing social care services. A further wave of fieldwork is underway to explore in detail the differences between intervention rates in Northern Ireland and England, and the report of these findings, along with findings from a study of family and community experiences, are expected to be released in Autumn.
---
It has been a privilege to work with colleagues on this study, and through the research to try to make a difference for children and their families by using the findings to influence policy and practice. We were very pleased to be invited to give evidence to the APPGC and delighted to see our work informing their analysis.

Professor Kate Morris

Professor of Social Work
---