Dr Laura Connelly
Department of Sociological Studies
Lecturer in Criminology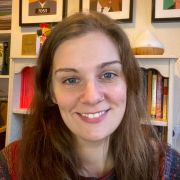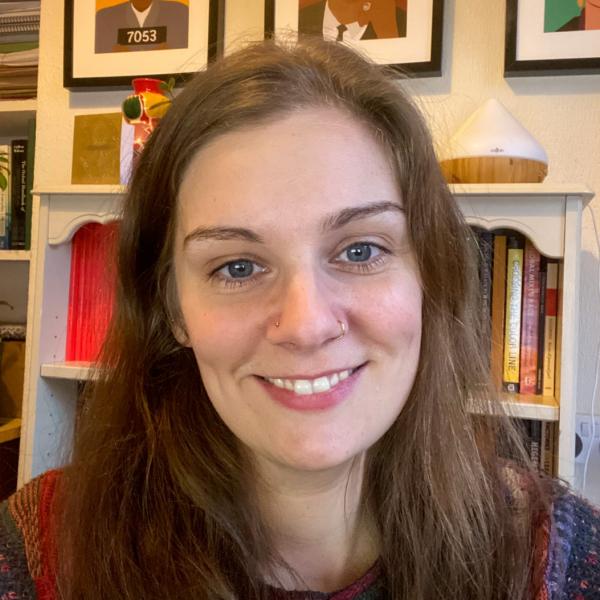 l.connelly@sheffield.ac.uk
0114 222 6412
LG27, Elmfield Building
By appointment
Full contact details
Dr Laura Connelly
Department of Sociological Studies
LG27
Elmfield Building
Northumberland Road
Sheffield
S10 2TU

Profile

Laura joined the Department in December 2021 as a Lecturer in Criminology. Her research interests sit at the intersections of gender, race, migration, and processes of criminalisation. She often explores these issues within the context of the sex industry.

Before joining the University of Sheffield, Laura was a Lecturer in Criminology at the University of Salford and was Programme Leader for three undergraduate degrees. She has also worked as a Teaching Fellow and Research Assistant at the University of Leeds, where she completed her university-funded PhD on the Governance of Sex Trafficking in England and Wales in 2016.

Laura's work is social justice oriented. She works closely with sex worker-led and voluntary sector organisations in support of the global movement for sex workers' rights. Laura is also Co-Chair of the Sex Work Research Hub, and sits on the steering committee for the Northern Police Monitoring Project. She is co-author of Anti-Racist Scholar-Activism (with Remi Joseph-Salisbury) which was published by Manchester University Press in November 2021
Research interests

Anti-Racist Scholar-Activism 

Laura is currently working with Remi Joseph-Salisbury on a project exploring the complexities, complicities, challenges, and possibilities associated with anti-racist scholar-activism. Whilst there is a long and rich history of anti-racist scholar-activism 'on the ground', few have taken the praxes of anti-racist scholar-activism itself as their substantive subject matter. Laura and Remi's work therefore focuses on the praxes of academics who work within, and against, their institutions in pursuit of anti-racist social change.   

Migrant Sex Work Post-EU Referendum 

Laura is also collaborating with the English Collective of Prostitutes on a project exploring the impact of the EU Referendum result on EU migrant sex workers' experiences in the UK, and the strategies migrant sex workers employ to navigate sex work post-Referendum. Their report is available here, and executive summaries are available in both English and Romanian.
Publications

Books

Journal articles

Chapters

Reports
Teaching interests

Laura's teaching draws on her areas of research expertise, and she uses her own and others' research to bring theory to life in the classroom. Following the critical pedagogy tradition, she believes that teaching should be engaging (for students) and engaged (in the 'real world'). As such, she not only aims to help students cultivate more critical worldviews but also, encourages students to act on their critical thought in pursuit of radical social change.
PhD Students

Laura is particularly interested in postgraduate supervision in the areas of:

Sex Work
Modern slavery, trafficking and exploitation
Racism and anti-racism
Scholar-activism and social justice
Migration
Black (intersectional) feminism
Alternatives to (or the abolition of) the police.

She has supervised PhDs on:

Experiences of the modern slavery National Referral Mechanism 
Black feminist study of BME women nurses' experiences of post-registration education 
British Muslim women's identity, religion and clothing.