Dr Tom Clark
BA, MA, PhD, SFHEA
Department of Sociological Studies
Lecturer in Research Methods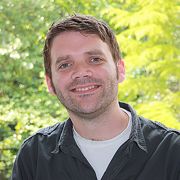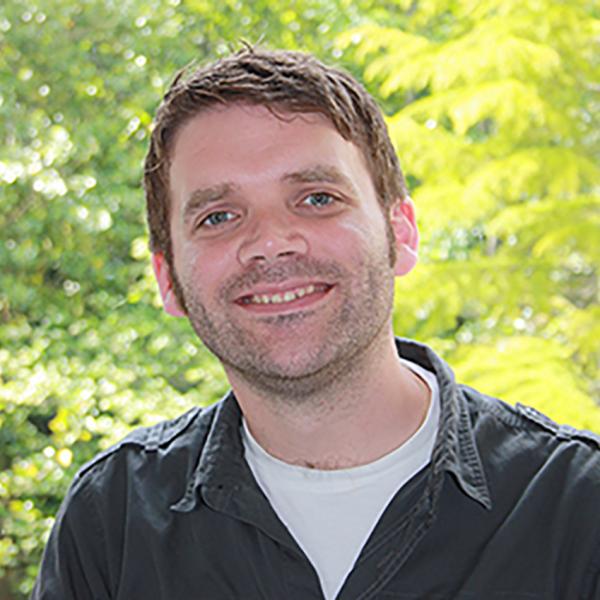 Profile

Tom has spent his entire academic life at The University of Sheffield and has been a part of the Department of Sociological Studies since 2002.

After graduating with a BA (hons) in Psychology, Tom was awarded an MA in Sociological Research from the Department, and completed his PhD thesis in 2008.

He also qualified for a Post-Graduate Certificate of Higher Education (PGCHE) in 2006. After spending two years as a University Teacher, he was appointed as a lecturer in 2010.

Between 2013 and 2017, he was seconded to the Sheffield Methods Institute to design and deliver the innovative Applied Social Sciences degree programme. Tom is a Senior Fellow of the Higher Education Academy (SFHEA), a Faculty TESS Award Fellow, and a Senate Award Fellow.
Research interests

Tom is interested in all aspects of research methods and methodology, particularly with respect to learning and teaching. He has authored the book 'the Sociology of Evil'(to be published in September, 2019), and is popularly known for his work on, amongst others, Myra Hindley's 'Prison Files'.

This material has appeared regularly in the national media. He has also written extensively about various aspects of learning and teaching in higher education, and, to a lesser extent football fandom.

His textbook, 'How to do your social science dissertation or research project', will be published by Oxford University Press in the summer of 2019.
Publications

Books

Journal articles

Working papers
Research group

Tom has supervised a number of PhD's in a diverse range of areas. This includes: the 'escape attempts' of cosplayers; experiences of social identity and community with respect to the MOBA game 'League of Legends'; narratives of the Catholic self in Northern Ireland; and, an exploration of how people who experienced Child Sexual Abuse go on to understand their identity in adulthood.

Tom welcomes applications to study full-time or part-time with him for MPhil or PhD research degrees that are related to his activities and experience.
Grants

2017 Inside Knowledge Fellowship, TUoS, £4,500

Title: Developing digital literacies: Enhancing the expectations, experiences, and capabilities of Sociological Studies students

---

2016, Wellcome Trust Society and Ethics Doctoral Studentship, £83,201

Title: From Victim to Survivor: What actions do survivors take to redefine their identity when recovering from child sexual abuse?' (with Claire Cunnington).

---

2013, HEA Teaching Research Methods, £9,680

Title: Communicating statistics: Developing a narrative approach to teaching and learning introductory quantitative social science (with Liam Foster).

---

2011, British Academy: Small Grants, £3,510

Title: Why was Myra Hindley evil?: Toward a sociological understanding of a folk devil.

---

2009, CILASS (Centre for Inquiry-based Learning in the Arts and Social Sciences), £4,105

Quantitative research methods in Sociological Studies (with Liam Foster).
Teaching interests

The guiding purpose of Tom's teaching is to use his experience of the research process to help students to develop a range of abilities, capacities, and identities that will help them in future environments, whatever these may be.

Rather than relying on the passive consumption of textbooks and lectures, Tom's teaching emphasises active and inquiry-based learning that is constructively aligned at both modular and programme level.

He designs immersive digital environments to enhance the student experience of learning, and also has much experience of delivering student partnership projects. This good practice has been shared widely across the university and beyond.

Between 2013 and 2017, Tom was seconded to the Faculty of Social Sciences to help establish the Sheffield Methods Institute, with direct responsibility for designing and delivering the innovative programme in Applied Social Science.

Tom has also helped to deliver other university infrastructure projects that have had significant impact on policy and practice. This includes the 'Student Tracking Project: 2013', and the BME Attainment Gap Project'.

He has acted as the advisor to 'the Widening Participation Research and Evaluation Unit' since it was established in 2012, and also worked closely with internationally-renowned publishers on the development of digital content relating to research methods.
Teaching activities

During his time with the Department of Sociological Studies, Tom has convened or delivered over 30 different modules at undergraduate and post-graduate levels. His current teaching portfolio includes:

SMI103: Social Research Practice
SCS2020: Doing Sociological Qualitative Research
SCS3025: The Sociology of Evil