Emeritus Professor Jan Horwath
BA Hons, CQSW (Bradford) DLit (Sheffield)
Department of Sociological Studies
Emeritus Professor of Child Welfare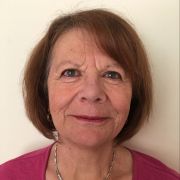 Profile

Jan Horwath is Emeritus Professor of Child Welfare in the Department of Sociological Studies at the University of Sheffield. She joined the University of Sheffield in 1995 holding positions including Head of Social Work, Director of Research and Head of Department. Previously, she worked for the Department of Health Child Abuse Training Unit. Jan has a social work practice background, focussing on child protection. She has worked as a practitioner, trainer and manager in a range of voluntary and statutory social work settings in England and New Zealand.

Jan has specialised in applied research into child protection practice and management. Findings from her studies have into neglect and assessment practice have underpinned assessment frameworks in England, Wales, Republic of Ireland, Ukraine, the Republic of Ireland and South Africa. Her research into child protection systems has informed the management of multidisciplinary partnerships in the UK, Australia and the Republic of Ireland. 

Since Jan became an Emeritus Professor in 2015 her research and writing has focused on child neglect and ensuring the lived experience of the child is central to safeguarding management and practice. This includes an innovative systemic approach to practice from early support through to edge of care - Supporting Families Enhancing Futures (SFEF) https://www.wirralsafeguarding.co.uk/professionals/supporting-families-enhancing-futures/ and the development of the All Wales Adult and Child Safeguarding Procedures available electronically and as an app. (https://www.safeguarding.wales/)
Research interests

The management of child welfare systems
The challenges of establishing and managing interagency partnerships, such as Local Safeguarding Children Boards
Developing systems and practice for assessing the needs of vulnerable children
Identifying and working with cases of child neglect
Multidisciplinary training and professional development
The role of the front-line manager in social work and caring professions
The influence of religious beliefs on parenting
Publications

There has been a problem showing this information. Please try again later.
Grants

Date
Sponsor
Details
2014
Kingston NHS Trust
Fabricated and induced illness in children in 2014
2013-2014
Halton SCB, Cheshire West & Chester SCB and Telford & Wreckin SCB
Making a difference to the child's lived experience
2013-2014
Welsh Local Government Association & Association of Directors of Social Services
Transforming governance into collective action to safeguard children: developing a shared knowledge base
2011-2012
Caerphilly Safeguarding Children Board
Child protection planning in cases of chronic neglect
2010-2011
The Welsh Assembly
Planning & Interventions in Cases of Chronic Child Neglect in Wales: a literature review
2009-2011
Daphne III Programme European Commission
You Respond: Developing a Good practice guide and training manual for young people's participation in research, policy and practice developments to prevent violence
2009-2010
Department for Children, Schools and Families
Analysis of current assessment practice and based on findings development of Training Pack to accompany the Framework for the Assessment of Children in Need and their Families
2008-2009
South Yorkshire Social Care Agencies Consortium
Developing high quality practice learning opportunities managed by long-arm practice assessors.
2006-2008
Joseph Rowntree Foundation
Religious beliefs and parenting practices: a descriptive study
Additional study on identification of influence of religion on assessing children in need and their families
2006-2008
Department for Children, Schools and Families
Evaluation of the Implementation of Child Death Review Teams by Local Safeguarding Children Boards in England
2002-2006
North East Health Board, The South East Health Board and The Western Area Health Board supported by the Irish Department for Health and Children
An action research study designed to develop and pilot a national framework for the assessment of vulnerable children in the Republic of Ireland.
2002-2003
The North Eastern Health Board Ireland
An investigative study of perceptions of child neglect amongst the police, health and education personnel working in the Republic of Ireland.
2001-2004
Department for International Development
An evaluation of the effectiveness of changes in service delivery in residential units for vulnerable children and adults in Crimea
2001-2002
Lincolnshire Social Services Department
What do children and family social work supervisors really do? A study of front-line practice
2000-2001
North Eastern Health Board, Ireland
Managing cases of child neglect in the Republic of Ireland: perspectives of social work practitioners and their managers.
1999-2000
Department for International Development
An action research study to establish the effectiveness of supervision training for front-line social welfare managers employed by the Ministry of Social Protection in Crimea.
1999-2000
Gateshead Metropolitan Council
A study of management and staff support required for effective practice within children's fieldwork services.
1997-1998
PHARE European Union
Action research study to establish systems for practice teaching in the Czech Republic.
1996
University of Sheffield Research Fund
An investigation of the perception of and response to abuse by employees working in residential children's units.
1995-1996
National Children's Bureau and Salford ACPC
A national evaluation of the effectiveness of guidelines and procedures for post-registration child protection practice
Professional activities

Nationally and internationally, Jan is involved in the strategic development of policy and practice in respect of child welfare practice, social work and social care.

Jan is currently working with a number of English Local Safeguarding Children Boards on an innovative and, what is proving to be effective, system approach to practice. Supporting Families: Enhancing Futures. This approach, which can be used for early help, child in need and child protection cases, centres on establishing the lived experience of the child/ren and carers in a family and drawing on this to identify risk of significant harm, unmet need and family strengths. Planning interventions centres on working with the family to improve the lived experience. Outcomes are measured in terms of demonstrable improvements to the lived experience of the child/ren. Findings from the initial pilot indicate children, young people, parents and professionals are finding this approach is making a significant difference to practice.

'We can move beyond statistics [such as number of school absences] to considering the impact on the child'.
'It does make you think – we're so focused on the child sometimes we miss what adults are thinking and don't link the two'.

Other professional interests:

Jan works with government departments in the UK, Australia and South Africa to develop child welfare policy and practice.
Jan routinely acts as advisor to Governemnt departments, statutory child protection agencies and NGOs in Europe and Australia regarding the development of child protection policy and practice.
Jan acts as a consultant to local safeguarding children boards and local authorities in the UK on the strategic management of change to policies and practice.
Through work funded by the European Union and The Department for International Development (DFID) in Ukraine and Czech Republic, Jan worked with government representatives to plan, implement and review collaborative developments in social care.
Jan established with colleagues at the University of Nottingham and the NSPCC PIAT (Promoting Inter-Agency Training)- a national professional organisation for those engaged in multi-disciplinary child care training.
Jan served the British Association for the Study of Child Abuse and Neglect (BAPSCAN) national executive and was chair of the conference and international relations committee. This involves organising multi-disciplinary conferences and a tri-annual international congress.