Everyday Life and Critical Diversities
Micro social life and social diversity seem banal and commonplace yet they are the social we all inhabit and most regularly experience, and it is this that makes them important.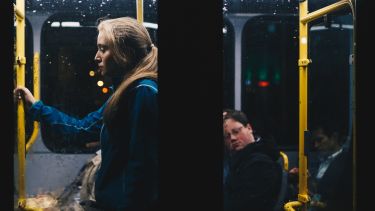 Current themes include:
Place and space
Migration
Families and relationships
Care and caring
Critical 'communities'
Brexit
Race and racism
Researching the everyday
Social theory
The non-everyday
Some of the questions we are currently grappling with include:
How can we access everyday understandings of the social world in our research?
How can we understand experiences of race and ethnicity, health, gender, class and migration in our research?
How can we theorise everyday life and critical diversities?
How are politics and policies experienced in people's everyday lives?
For more information on our work in Everyday Life and Critical Diversities, please contact Dr Julie Walsh at j.c.walsh@sheffield.ac.uk 
---
The Everyday Life and Critical Diversities blog posts
Keep up with news and events from the Everyday Life and Critical Diversities theme via the Sociological Studies Research blog. Look for posts tagged with The Everyday Life and Critical Diversities.
Upcoming workshops, lectures and events
This section will be updated as and when future events are confirmed.
All events are open for all and are free to attend.
---
Past workshops, lectures and events
Mundane Methods: Innovative Ways to Research the Everyday
20 January 2021, 2pm - 4pm
Dr Sarah Marie Hall (University of Manchester), Dr Helen Holmes (University of Manchester), Dr Morag Rose (University of Liverpool) and Dr Rebecca Collins (University of Chester) discussed their new book, published by Manchester University Press in 2020.
-------
Everyday Life and Critical Diversities Seminar
16 May 2019, 2:00pm - 4:00pm, Elmfield, G19
Talks from Julie Walsh, Helen Kennedy and Robin Walsh about papers and bid ideas they are working on:
Julie Walsh: 'Everyday Bordering in the UK: the impact on social care practitioners and the migrant families with whom they work'.
Helen Kennedy: 'Approaching public perceptions of datafication through the lens of inequality'.
Robin Sen: 'Parental views of successful reunification'.
-------
'These are a few of my favourite things': Material Culture in the Everyday
1 March 2019
BSA Postgraduate Forum Regional Event organised by Laura Towers and Lauren White
-------
Theorising Everyday Life and Critical Diversities
12 December 2018
Talks from Dr Matthias Benzer, Dr Alex Dennis and Dr Katherine Davies
-------
Researching the everyday
7 November 2018
'Documenting Daily Life with Irritable Bowel Syndrome (IBS): Reflections from the Diary Method Approach' - Lauren White
'Engaging material methods to explore everyday health practices' - Dr Ros Williams and Dr Kate Weiner
-------
What we've been up to over summer
12 September 2018
'Say Cheese: exploring practices of smiling' - Dr Lorna Warren
'Neighbours – more than just good friends: Understanding the neighbour as a contemporary socio-spatial relationship' - Professor Sarah Neal
'"No one learned": Interpretations of a police crackdown operation and its consequences' - Dr Will Mason
Sign up to our newsletter!
Would you like to hear more about research happening in our department? Every 6 weeks we share our research newsletter, which includes the latest news, publications, events and lots more activity. You can sign up to our department's research newsletter here.
Find a PhD
Search for PhD opportunities at Sheffield and be part of our world-leading research.