Science, Technology and Medicine in Society (STeMiS)
Science, technology and medicine are pervasive parts of contemporary society. The STeMiS theme is interested in how knowledge is made, how technologies are developed, how these come to be employed in different settings and with what implications for social relations.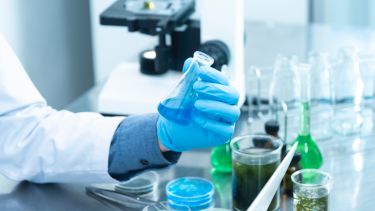 Our academic staff members working in this area are a vibrant and diverse group of researchers drawing on a number of sociological perspectives, but all share a common interest in the relationship between society and science, technology and/or medicine. Much of our work is inter-disciplinary and we have links with colleagues and networks across all faculties at the University of Sheffield.
Some examples of questions we are currently grappling with:
How can data visualisations make data more accessible to ordinary citizens?
What are the implications of new knowledge about the human body and brain and new technologies with the potential to change these for understanding what it means to be human?
What does self-monitoring mean for the people who undertake it and what are the implications of self-monitoring practices for the wider provision of healthcare?
How do ideas of race circulate in various biomedical contexts?
How are visual technologies such as MRI changing medical practice and parents' experience of foetal and neonatal post-mortem?
To what extent might digital media enhance bottom-up, patient-centred health practices?
What assumptions about the good life, death and suffering underpin statutory measures of 'quality of life'?
Our major research areas include:
Digital societies
Sociology of Health and Illness
Science and Technology Studies
New materialisms and posthumanism 
For more information on our work in STeMiS, please contact Dr Ros Williams: r.g.williams@sheffield.ac.uk or Dr Greg Hollin: g.hollin@sheffield.ac.uk. We have an active mailing list, so please contact us if you'd like to be added.
---
Reading Groups
Alongside a roster of activities across the year, members of STeMiS run reading groups that take place at regular intervals during semesters: 
We run a Contemporary Science and Technology Studies (STS) reading group, where colleagues read recent books and papers. Please email Greg Hollin to be added to the mailing list for this group, and to receive invites to the hybrid meetings. Recent works read include Michelle Murphy's The Economization of Life and Max Laboiron's Pollution is Colonialism. 
 PhD Student Charli Colegate also runs a Sociology of Health and Illness  reading group in the department. Colleagues can contact Charli (ccolegate1@sheffield.ac.uk) to receive invites to the group, and can also suggest articles and book chapters for future weeks. 
---
STeMiS blog posts
Keep up with news and events from the STeMiS theme via the Sociological Studies Research blog. Look for posts with the tag STeMiS.
---
Upcoming workshops, lectures and events
This section will be updated as and when future events are confirmed.
All events are open for all and are free to attend.
---
Past workshops, lectures and events
Reactivating Elements. Chemistry, Ecology, Practice
Wednesday 2 November, 3-4.
Room 113, Elmfield Building.
Maria Puig de la Bellacasa - Reader at the Centre for Interdisciplinary Methodologies, University of Warwick
Dimitris Papadopoulous - Professor of Science, Technology and Society, University of Nottingham
Elements oscillate between substance and semiosis, scientific and poetic, natural and manufactured, actual and ancient, indivisible and relational. Reactivating Elements draws the nonlinear historical significance of elemental thought—from chemistry, the biosciences, engineering and physics to social analysis, elementary theory, ecopoetics and cultural studies—into contemporary practice, while inviting new provocations about these ever present and simultaneously elusive phenomena. By drawing inspiration from a range of interconnecting discourses, in particular political ecology, environmental humanities, more-than-human geography, and media studies we explore multiple registers of the elements with tools provided within critical, cultural and feminist science and technology studies (STS). From this perspective, to call in the elements is to shape what comes to matter in technoscience: it is to shift attention to the techniques, processes, affects, and intensities that mix the soils, airs, waters, and fires up with organic and synthetic chemicals; and attend to their bodily potentials, relations, toxicities, and harms.
Maria and Dimistris will also be holding an ECR masterclass in the afternoon before their talk. Spaces for this are limited, but those interested in attending should email Greg at g.hollin@sheffield.ac.uk
Following the event, Greg Hollin tweeted this lovely photo of speakers Maria and Dimitris and included a short summary of the event with links to further reading.
---
Wednesday 8th June 2022
New staff seminar
Eva Giraud, Senior Lecture in Digital Media and Society – Storytelling for Environmental Change
Ozge Ozduzen , Lecturer in Digital Media and Society – Medical racism and stigmatisation: minoritised communities, vaccine hesitancy and online and offline responses to the COVID-19 vaccine/vaccine passports
Greg Hollin, Wellcome Trust Research Fellow – A general introduction featuring brain injury, conscussion in sport, and autism spectrum conditions.
 
---
Wednesday 8th December 2021
New staff seminar co-hosted by STeMiS and iHuman
 
Jin Ding – Comparing the landscape of orphan drug developments in the US and the EU.
Eva Hilberg – Biopolitics at the intersection of health and law
Matthew Hanchard – My journey from photography to pharmaceutical policy via maps, films, and benches.
---
Wednesday 20 October 2021, 4pm - 5pm
Pru Hobson-West - University of Nottingham
Controversies in human and animal vaccination: Exploring constructions of risk, trust and science
Vaccines are not just another technology; they are arguably the symbol of scientific medical triumph. Opposition to vaccines such as MMR or Covid-19 is thus also highly symbolic. Drawing on approaches from medical sociology and science and technology studies, this presentation will warn against terms like 'anti-vax' and instead focus on the way in which discourses of vaccine resistance reframe ideas of risk, trust and science. The paper will argue first that aspects of vaccine resistance actually conform to other social and healthcare trends. Second, it aims to demonstrate that there is merit in comparative research across vaccine controversies, including to the arena of veterinary medicine, as sociologists and others belatedly recognise the entanglement of human and animal health.
Pru Hobson-West is a sociologist of medicine and science. She is based in the Institute for Science and Society,and has an honorary appointment in the School of Veterinary Medicine and Science, University of Nottingham. Her current projects include Wellcome funded work on animal research, and EU Horizon 2020 funded work on vaccine hesitancy.  
---
Wednesday 9th December 2020, Virtual Event 
New staff seminar - Wellcome and NIHR Fellows
Dr Lois Orton, Wellcome Senior Research Fellow - Roma populations and health inequalities: deconstructing a European policy 'problem'
Dr Emily Ross, Wellcome Research Fellow - Pregnancy and/as cancer: practices of gestational trophoblastic disease in and beyond the clinic
Dr Nazmy Villarroel Williams, NIHR Research Fellow in Public Health-  Migrant and Ethnic health inequalities in the UK: From research to action
---
Wednesday, 25 November 2020, 4-5pm. Online
How Far Right Groups Exploit Online Platforms and Engage in Cultural Production 
Dr Julia DeCook, Assistant Professor of Advocacy and Social Change in the School of Communication at Loyola University Chicago

In the past five years, research and interest into the ways that far right extremists use online platforms have gained significant popularity. In particular, groups like the Proud Boys who were specifically signaled to by President Donald Trump during the first U.S. presidential debate ignited intense media scrutiny and public outcry – by telling this group to "stand back and stand by," many scholars interpreted this message as not just a failure to denounce white supremacy, but an embrace of it and as an invitation for far right groups to engage in violence. But who are the Proud Boys, and what exactly do they represent? And more importantly, how do they use online platforms to recruit, mobilize, and build community? In this talk, Dr. Julia R. DeCook shares her research on extremist groups online, including the ways that the Proud Boys use platforms targeted towards youth like Instagram. She will discuss difficulties in examining cultural products like memes, how these groups persist despite attempts to ban them, and implications for researchers moving forward in examining infrastructures of hate.
---
Wednesday 15th May 2019, 4:00pm - 5:00pm, Elmfield, G18
Algorithm as propaganda, repression and paranoia
Dr Emiliano Treré Lecturer, School of Journalism, Media and Culture, Cardiff University
Abstract:
"This talk is based on the findings of my recently published book Hybrid Media Activism: Ecologies, Imaginaries, Algorithms (Routledge 2019). It represents a journey through the digital strategies of Mexican politicians and the state in the last decade, and the ways in which they were able to bend social media algorithms in order to spread propaganda, enact repression, and generate paranoia. I commence by unravelling the complexity of the phenomenon of algorithmically manufactured consent, documenting the various opaque strategies adopted by politicians to spread disinformation and propaganda, and artificially boost political popularity. Then, I illustrate how the #YoSoy132 movement was caught in an 'algorithmic trap' when an infiltrated agent of the Mexican Secret Services was able to appropriate their main online platform to steal data, monitor protest activities, and discredit the reputation of the movement. Further, I show that in the Mexican scenario, various strategies of algorithmic repression have progressively become more treacherous, broadly deployed to limit, silence, confuse, defame, threaten, and attack activists, civil society actors, and journalists. Issues of control and surveillance had serious consequences on activists who developed a 'social media paranoia' around digital platforms and mobile devices. I conclude reflecting on the possibilities and the challenges of algorithmic resistance in the Mexican political context and in the broader global scenario."
---
The Post-truth Interview?
Wednesday 20 Feb 2019
In the so-called 'post-truth' era, many people are bypassing traditional news media altogether, sourcing news from unverified sources on social media. For some, in particular, marginalised communities, this is nothing new. And, different versions of truth, scientific or otherwise, are often embraced, for 'specific' reasons.
This talk examined the site of 'the interview' in traditional social science studies, which privileges certain forms of knowledge over others. It offered a critical lens that embraces auto-ethnographic, co-designed approaches through mobile filmmaking, a practice embraced by social movements, such as #blacklivesmatter. This offered an opportunity to gain deeper insights into key social issues, re-think what counts as truth, data and evidence, and reflect on their value to social science. Further, in offering modes of inquiry that value 'marginalised' perspectives, it moves towards transdisciplinarity.
Dr Erinma Ochu MBE, Lecturer in Science Communication and Future Media, School of Environment and Life Sciences, University of Salford.
---
Yorkshire Medical Sociology Group Meeting
Thursday 31 January 2019
This meeting marked this year's Foundation for the Sociology of Health and Illness book prize, with keynote presentations from 2 of the nominees:
Amy Chandler from the University of Edinburgh will be speaking about her book "Self-Injury, Medicine and Society: Authentic Bodies" London: Palgrave Macmillan (winner of FSHI book prize).
Gareth Thomas, from the University of Cardiff will be speaking about his book "Down's Syndrome Screening and Reproductive Politics." London: Routledge. (shortlisted for FSHI book prize)
---
New staff seminar
Wednesday 28 November 2018
Paper swap, followed by 'nearly new' staff seminar:
Stefania Vicari, Senior Lecturer in Digital Sociology, Political hashtag publics and counter-visuality: A case study of #fertilityday in Italy
Elisa Serafinelli, Research Associate, Digital Life on Instagram: New Social Communication of Photography
---
Reaching Out Online: Expertise, embodiment and social capital in online sexual health promotion
Monday 12th November 2018
Seminar with Sharif Mowlabocus, Senior Lecturer from School of Media, Film and Music, University of Sussex.
---
STeMiS symposium
Tuesday 18th September 2018
Conference rehearsal / conference revisited.
---
New staff seminar
Tuesday 22nd May 2018
Dr Warren Pearce, Faculty Fellow (iHuman) How climate scientists use social media: collusion and collision of personal, professional and epistemic contexts
Dr Ros Williams, Research Associate, Mix and match: Constituting mixed racialized communities in UK stem cell donation
Sign up to our newsletter!
Would you like to hear more about research happening in our department? Every 6 weeks we share our research newsletter, which includes the latest news, publications, events and lots more activity. You can sign up to our department's research newsletter here.
Flagship institutes
The University's four flagship institutes bring together our key strengths to tackle global issues, turning interdisciplinary and translational research into real-world solutions.