Well-being and Health Across the Life Course
This theme focuses on well-being and health in the context of the life stages people move through and the social and cultural processes and policy encounters shaping these.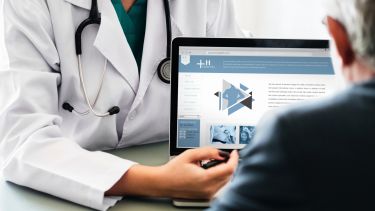 Life course processes are socially, economically, culturally, and institutionally situated, from childhood through to adulthood and older age.
The aim of this theme is to explore the ways in which different groups in society encounter, interact with and transition through various life stages and the implications for well-being and health.
In this context work in the Department examines the nature of social differentiation, stratification and inequality; social and interpersonal dis/advantage; policy formations for example in relation to extending working lives and pension provision, and social inclusion strategies such as those relating to social care and ethnic minority health.
We explore some of the following questions:
What are the effects of policies and systems on different societal groups across the life course?
How do these influence the way in which different groups perceive themselves and construct their future identities?
How does wider culture affect the way different groups encounter, interact and move through different stages of life?
What are the key social determinants across the life course?
How do the dynamics of dis/advantage play out across the life course?
What kind of methods can we use to explore these questions?
How might we access appropriate funding streams that can help us explore these areas of research?
Our major research areas include:
Childhood
Young people
Children and families
Ageing
Health
Activities of the research theme:
Offer opportunities for colleagues with similar research interests but different approaches to share their experiences of how they go about doing their research.
Provide a space for colleagues to share their successful stories of grant applications and/ or their experience in assessing grants.
Actively engage PhD students in the research theme, for example by offering practice pre-viva talks.
Foster collaborations across the research themes for joint collaborations for research and funding applications, including White Rose Doctoral Training Partnership PhD Studentships.
For more information on our work in Wellbeing and Health Across the Life Course, please contact Dr Álvaro Martínez-Pérez at a.martinez-perez@sheffield.ac.uk or Dr Daniel Holman at daniel.holman@sheffield.ac.uk.
---
Upcoming workshops, lectures and events
All events are open for all and are free to attend.
There are no forthcoming events at present, please check this page for the announcements of future events. 
---
Past workshops, lectures and events
---
Developing evidence to inform policies to address health inequalities 
Wednesday 10 March 2021 
3:00pm to 4:15pm (45 minute talk and 30 minutes for questions)
Presenter: Professor S Vittal Katkireddi, MRC/CSO Social and Public Health Sciences Unit, University of Glasgow
A recording of the seminar is available to watch here. A compilation of slides from the presentation can be downloaded here. ​​​​​
---
Abstract

Effective government policies are required to address health inequalities, but developing an appropriate evidence base can be challenging. This talk will provide a summary of ongoing areas of research which are intended to help contribute to the evidence base to reduce health inequalities by focusing on three areas: understanding health inequalities, evaluating the impacts of government policies, and harnessing the evidence to inform decision-making.
To better understand health inequalities, epidemiological studies which provide new understandings of how health is patterned across different social groups will be presented – for example, showing how social exclusion in relation to homelessness, imprisonment or drug use is related to exceptionally poor health outcomes. Similarly, the mechanisms through which ethnic inequalities in COVID-19 arise will be explored.
Evaluation of natural policy experiments can potentially provide indications of the types of interventions which might be most promising in reducing health inequalities. Social security policies (such as Bolsa Familia, the world's largest conditional cash transfer programme in Brazil) are often targeted at the most disadvantaged in society and may be particularly promising. However, within the UK some welfare reforms are suggesting adverse health impacts which could exacerbate health inequalities.
While improving our understanding of the social determinants of health inequalities, including the impacts of specific policies, is of substantive interest to researchers, it may be unlikely to result in a 'health in all policies' approach. Adequate reporting, effective evidence synthesis and policy modelling may all play a role to help bring about healthy public policy but are unlikely to be sufficient in themselves.
Biography

Vittal Katikireddi is Professor of Public Health & Health Inequalities and a NRS Senior Clinical Research Fellow at the MRC/CSO Social & Public Health Sciences Unit, University of Glasgow and an honorary Consultant in Public Health at Public Health Scotland. His chief research interests are in improving the development and application of evidence to inform healthy public policy, including in relation to alcohol and welfare policy. He co-leads a research theme on the evaluation of natural experiments, is Deputy Director of the NIHR Global Health Group on Social Policy and Health Inequalities (analysing the 100 Million cohort in Brazil) and conducts methodological research on evidence synthesis.
His work has been recognised through the following awards: a Clegg Scholarship at the BMJ, the Littlejohn-Gairdner prize from the Faculty of Public Health, and the Thomas C Chalmers award from the Cochrane Collaboration. He has served as a member of the 'Health of the Public in 2040' working group for the Academy of Medical Sciences, sits on the NIHR Public Health Research programme funding panel and is on the International Advisory Board of The Lancet Public Health journal. During the COVID-19 pandemic, he has sat on the Scientific Advisory Group on Emergencies (SAGE) subgroup on ethnicity and is Co-chair of the Scottish Government's Expert Reference Group on Ethnicity & COVID-19.
---
The fight for reproductive justice:  the history and politics of black maternal health in the UK.
with Dr Jenny Douglas, Open University
Wednesday 11 December 2019

This paper explores reproductive politics and black women's health in the UK. It examines the ways in which black women and black families have been portrayed pathologically in social policy literature, and how this representation is embedded in an imperialist and colonial history. Representations of black women as fierce, fecund and feckless have led to inequities in the reproductive choices of black women. This paper examines contraception, abortion and maternal mortality among Black British women. It then explores the contribution of black women as activists for change and as organisers of change Throughout the latter half of the 20th century, black women have been involved in campaigning for change, setting up black women's groups to challenge inappropriate, racist and ethnocentric practices within the NHS – for example Birmingham Black Health Workers, Brixton Black Women's Collective and the Organisation of African and Asian Descent (OWAAD). However, the activism of these black women has remained ignored and unacknowledged. This paper aims to redress this and to make recommendations for future research and policy that incorporates an intersectional approach.
---
Child Sexual Abuse and exploitation: children's narratives, social work practices and recovery
With Claire Cunnington, Katie Ellis, and Andrew Borwick
Wednesday 2 October 2019
This seminar brought together three researchers working on projects on child sexual abuse (CSA) and exploitation to share their insights and lessons learned on this topic. The projects are at various stages of progress and focus on issues relating to CSA narratives, social workers' decision-making and practices, and recovery as a social as well as individual process.
Katie Ellis is a Lecturer in Child and Family Health and Wellbeing at The School of Nursing and Midwifery, and Claire Cunnington and Andrew Borwick are PhD students in the Department of Sociological Studies. 
'Blame and Culpability in Children's Narratives of Child Sexual Abuse' – Katie Ellis
This research shared the perspectives of girls who were placed in secure accommodation for their own protection, due to professional concerns of CSA. Despite claiming disparate narratives, the girls unanimously rejected being labelled as 'vulnerable' and instead felt they were responsible for the abuse that they endured. Katie argued that limited understandings of CSA problematise girls who claim sexual agency, meaning that they are consequently forced to shoulder responsibility for their own exploitation. 
'Child Sexual Exploitation: Exploring and understanding social workers' decision-making and practices with children identified as being at risk of CSE' – Andrew Borwick
Andrew spoke about his auto-ethnographic study exploring social work practices with children who are identified as being at risk of child sexual exploitation (CSE). The study seeks to explore and develop an understanding of the current context of social work with children who are at risk of CSE and how this work is being undertaken and experienced by social workers who are practising in this field.
'I haven't really felt safe to be open about what happened to me:' Barriers to Recovering from Childhood Sexual Abuse – Claire Cunnington
Recovery from childhood sexual abuse is often conceptualised as a linear movement from illness to health that is, in practice, quite rare. These notions are challenged by Claire Cunnington's insider research into the process of recovering from CSA. Introducing her social model of recovery from CSA, Claire's research identifies the factors that can create better health and wellbeing, as well as the significant barriers to it. She argued that whilst recovering is driven by the individual, it is often impeded by the social fabric of society. 
---
Incorporating Intersectionality in Quantitative Research
Tuesday 21 May 2019, 4pm - 5pm
As research on health and social inequalities has advanced from considering inequalities across single social axes (e.g., ethnoracial group, gender, social class) to considering the intersections of these, intersectionality as a theoretical framework has begun gaining prominence in quantitative research. Emerging from Black feminism in the United States in the 1980s, intersectionality has become a 'travelling theory', moving across spaces and disciplines. Already well-established in qualitative research methods, its more recent emergence into quantitative work has raised a host of questions regarding its best or proper applications. Central to these questions is whether intersectionality can inform quantitative work without being flattened of meaning or reduced to simple measurement of inequalities. Methodological considerations range from issues of embodiment in survey measurement (e.g., not expecting multiply marginalized participants to decompose their experiences) to those of statistical analysis (e.g., how to identify potential causes of intersectional inequalities). Ultimately, the success of intersectionality as a methods paradigm will depend on our ability to match methods to theory in a way that ensures that race, gender and other social positions and their embeddedness in social power are not erased, and that a focus on co-constitution of social positions is maintained.
---
Grant capture: Observations from behind the scenes of a funding assessment panel.
22 November 2018
Louise received her first ESRC award in 2003 and over the last 15 years has experienced the highs and lows of grant successes and disappointments (many disappointments). In addition, Louise has spent the past two years on the ESRC Grant Assessment Panel reviewing applications and participating in award decision making. She has learned a lot about how the funding process works. In this seminar, Louise is going to talk about what happens to proposals after they have been submitted in order to shed light on how decisions are made on particular applications as well as offer tips on what researchers can do to enhance their chances of success, prior to submission, given the increasingly competitive context.
---
"Don't call me absent!" Father's understandings of, and challenges toward, prevalent discourses of non-resident fathering in the UK.
10 October 2018
Winona Shaw, PhD Student, Department of Sociological Studies.
Despite increasing interest in non-resident fathers in policy and practice agendas, as well as a plethora of popular media portrayals, relatively little is known academically about the lived experiences of non-resident fathers in the UK. This paper presents findings from a 'father-centric' qualitative PhD study utilising semi-structured interviews with non-resident fathers. Father's understandings of popular media portrayals; their positioning in government policy toward separated families; as well as their treatment within services, such as schools, the courts and by the child.
---
Disability, hospitality and the new sharing economy
3 October 2018
Professor Kathy Boxall, Professor of Social Work and Disability Studies, Edith Cowan University, Australia
Purpose - This paper aims to explore the place of disabled guests in the new world of hotel and holiday accommodation shaped by the sharing economy.
Design/methodology/approach - The paper uses Levitas's (2013) Utopia as Method as a methodological tool to develop the hypothetical future scenarios, which are used to explore the place of disabled guests in peer-to-peer holiday accommodation.
Findings - Analysis of the hypothetical scenarios suggests that, without state intervention, the place of disabled guests in both traditional hotels and peer-to-peer holiday accommodation is far from secure.
Research limitations/implications - This is a new area and the authors' discussion is therefore tentative in its intent.
Practical implications - Planners and policymakers should consult with, and take account of, the needs of disabled people and other socially excluded groups when regulating shared economy enterprises. It may be helpful to put in place broader legislation for social inclusion rather than regulate peer-to-peer platforms. Any recourse to markets as a means of resolving access issues needs also to acknowledge the limited power of socially excluded groups within both traditional and sharing economy markets.
Social implications - The hypothetical scenarios discussed within this paper offer planners, policymakers and tourism stakeholders opportunities to think through the access and inclusion needs of disabled guests in the shared economy sector.
Originality/value - The paper extends discussion of hospitality and disability access to include shared economy approaches and the place of disabled guests in the new world of holiday accommodation shaped by the sharing economy.
Find a PhD
Search for PhD opportunities at Sheffield and be part of our world-leading research.