Careers and employability
Our degree programmes connect you with real-world experiences and knowledge, and generate opportunities for you to understand cutting-edge developments in society.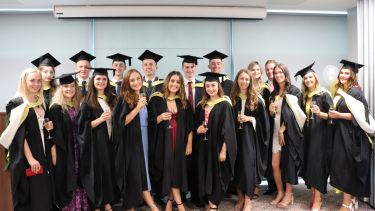 On
We are committed to developing the employability skills of our students and we embed these in our curriculum from level one onwards. These skills include team working, project planning, presentation skills and social and cultural awareness. Real-life case studies are also incorporated into our teaching. Throughout your course, you will develop:
Organisational skills (independent working, workload management, time management)
Communication skills (written communication: producing essays, reports, research summaries and research proposals. Verbal communication: oral presentations, contributing to group discussions, team working)
Numeracy and IT skills (computer literacy, information literacy, data analysis)
Research skills (qualitative research methods, quantitative research methods, research ethics)
Intellectual skills (critical thinking, developing a reasoned argument, problem-solving)
Awareness and attitude to work (cultural and political awareness, awareness of work, employment and business, personal reflection and evaluation)
Sociological Studies specific skills (thinking sociologically, applying sociological knowledge to the 'real world', social responsibility).
---
Your future
The skills you learn in Sociological Studies enable you to understand the world around you. You will learn about qualitative and quantitative research methods and as a result, you will develop your research skills, which are sought after in any career environment. Other valuable skills you will develop include communication, interpersonal, analytical and leadership skills, along with a knowledge of statistics and a cross-cultural understanding. Throughout your time in the department, you will have plenty of opportunities to prepare for your future. Whether that be modules geared towards employability, such as The Value of Sociology, the SURE scheme or undertaking a placement.
Our recent graduates work for the NHS, Government departments, the national crime agency, NGOs and charities and media companies, among many other employers. Our graduates have forged careers as teachers, social workers, researchers, marketers, digtial content creators and more (Source: 2019/20 Graduate Outcomes). We are committed to supporting our students to achieve their ambitions through our teaching, careers support and access to internships, work and placement opportunities beyond the lecture theatre.
When you graduate, you will:
Have a 'sociological studies imagination': be able to think imaginatively as a social scientist, with an in-depth understanding of the social world;
Have a wide range of transferable skills and be able to apply them to your chosen path;
Understand the social world, and engage with it purposefully and constructively;
Have had the opportunity to get involved in a huge variety of volunteering activities.
---
Your personal tutor provides a contact point within the department and can offer advice on getting the most out of your student experience. You can also speak to the Learning and Teaching team, staff in the department who are dedicated to supporting students, if you are experiencing personal difficulties or would like to discuss the sources of support that may be available to you.
---
Our courses give you the opportunity to do a year-long paid work placement and gain a degree 'with Employment Experience'. Work placements can provide you with valuable work experience and enable you to apply your knowledge and skills in the workplace.
These optional placements are in your third year of study and you will return to Sheffield for your fourth year.
Students who do not opt for the degree 'with Employment Experience' may also have the opportunity to undertake placements for a shorter period of time. Gaining experience through a work placement or internship will enhance your degree and give you an advantage in the graduate job market.
What our students say about placements
Alice Cipolat, BA Digital Media and Society with Employment Experience alumni, tells us about her year in industry at Walt Disney, where she worked as a Production and Operations Intern.
---
We believe that a university degree is more than just studying your chosen subject. We also want you to be able to develop your transferable skills, and we offer you the opportunity to enhance your CV by participating in a range of extra-curricular activities that will be both personally fulfilling and attractive to potential employers.
Take a look at some of the opportunities available to you as a Sheffield student.
Study Abroad
The Study Abroad programme gives you the opportunity to broaden your horizons globally. You have the chance to study at a university in Australia, Canada, Hong Kong, New Zealand, Singapore, USA and more as part of your undergraduate degree studies without extending the length of your course.
You will receive full academic recognition for the time you spend studying abroad and in addition, you won't be asked to pay any tuition fees to your host institution – you will simply pay applicable tuition fees to Sheffield.
Applying
If you think you will be interested in the Study Abroad scheme, you should speak to the Department's International Officer, Dr Hannah Lewis, as soon as possible in semester one of your first year.
In the Department of Sociological Studies, we offer Study Abroad as part of a 3+1 degree. This means that if you are an undergraduate studying with us on a three year degree, you can apply in your second year to add a year abroad between your second year and final year.
If you are successful in your application for Study Abroad, you will move on to a 3+1 'international experience' degree programme.
Sheffield Undergraduate Research Experience (SURE)
We offer our undergraduate students who are not in their first or final year of study an opportunity to participate in the SURE scheme. SURE offers The University of Sheffield's undergraduate students a chance to become directly involved in the research activity of the university, take part in 'real-life' research projects in subject areas that are of special interest and experience what it's like to work in partnership with academic staff or collaboratively in a research group.
SURE has been an invaluable experience and has really helped with research projects in my third year as well as understanding how to tackle things like interviews, literature reviews and understanding research ethics.

Laura McAuley

Sociological Studies graduate
Hear from Luke about his SURE Experience 
Hear from Yige about her SURE project
---
Sheffield Volunteering provide students at the University of Sheffield with opportunities to engage in 'active citizenship'. Their aim is to encourage individuals to get involved with and make a positive difference to their community in Sheffield through volunteering. Last year they facilitated more than 2000 volunteers in and around Sheffield, each making an impact and benefiting local charities, community organisations and schools.
Volunteering is a great way to enhance your student experience, get involved with your local community, meet new people and learn new skills. You can read some of our student's volunteering stories below: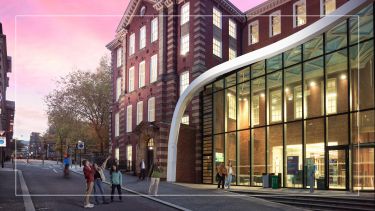 Visit us
Discover what sets Sheffield apart at our undergraduate open days on the Saturday 21 October or Saturday 18 November.