There are loads of opportunities available to students to travel and study in different parts of the world with Global Opportunities

Ella-Sophia Ellis
Graduate
BA Sociology
2020
Ella-Sophia Ellis enhanced her degree with The University of Sheffield by taking up the opportunity to spend some time studying abroad.
Why did you choose to study the BA Sociology at The University of Sheffield?
I chose to study at the University of Sheffield because it is one of the best higher-education institutions in the world, currently ranked 69th in the QS World University Rankings and 12th in the UK. Attending a globally well-ranked, Russell Group university - which is both historical and prestigious - was important to me due to building an academic reputation and receiving a degree from a highly regarded institution. 
I chose to study BA Sociology at the University of Sheffield because of the Department of Sociological Studies' impeccable reputation. For example, the Department's research is recognised as world-leading or internationally excellent and they have high profile contributors to Sociology teaching, theory, policy and practice.
From the initial University open day I attended during my A-level study, I have been impressed by the department, its facilities and the higher degree of student support available. During my time at Sheffield, I have remained as impressed as I was on that initial open day and I believe the University of Sheffield holds exceptional higher-education standards for all.
What have you enjoyed most about your course, and why?
I have enjoyed the freedom of the course to explore your own sociological imagination and use sociology to explore and articulate what you find sociologically interesting as a student. Having this type of intellectual freedom is almost exclusive to the sociological discipline, but is one of the most important aspects of academia, in my opinion. Having the realm to articulate sociological thought, theory and concepts that are learnt through the academic teaching and apply to themes/ subjects you find sociologically interesting - such as the work of your dissertation - keeps your learning dynamic and interesting. 
I have enjoyed the continuous support that the Department has offered. The administrative team within the Department of Sociological Studies work exceptionally hard and are offer support for your academic needs, extra-curricula endeavours and any further personal issues that you may need extra support with. I could list so many names of people within the Department that work exceptionally hard for students, equipping them with leads to extra opportunities or working with them during personal health/social/other issues separate from academia, which is invaluable.
I owe so much to Dr Jo Britton for being the most supportive, influential and compassionate dissertation supervisor ever. I am genuinely not sure how she put up with my frantic dissertation emails, but she continuously put time and effort into expanding my Sociological knowledge and pushing my dissertation to its full potential.
Personally, my dissertation topic meant a lot to me and explored some quite sensitive subjects, and Dr Britton talked through all the different facets and really made me believe in my work and academic capabilities. Moreover, Dr Britton's lectures on whiteness studies was fundamental to expanding my Sociological Imagination on race and racism in society. I must have phoned every family member after one of Dr Britton's lectures or seminars, and just talked over all the different sociological concepts that had been discussed.
What do you think about Sheffield as a city? What is your favourite thing to do here?
I moved to Sheffield from quite a secluded, small town near Birmingham, and was quite daunted at the prospect of living in a city, far away from family. But Sheffield is amazing! The warm people and the northern culture is overwhelmingly positive and the city is extremely student orientated. Sheffield is a vibrant and exciting city, but is also one of the safest cities In the UK.
Sheffield's reputation as one of the greenest cities in England means there are plenty of green spaces such as parks, woodlands and the Peak District National Park to hang-out or go on walks/hikes with friends. My fondest memories in Sheffield were times (in Summer of course!) with friends in Endcliffe park. Chilling, music and a few drinks was a vibe!
Have you been involved in any clubs or societies? If so, how have they added to your overall university experience and what skills have you gained?  
I found most of my friends in first year from the African Caribbean Society at the University of Sheffield. I cannot explain how welcoming and friendly students are from across all year groups, especially within society groups. While it can be the most nerve-wracking experience to join a group of essentially strangers when joining a society, you quickly make friends as everyone is in the same situation. In societies, everyone looks out for each-other and it becomes like a big family. Often in societies, you find students with common interests and experiences, which makes them a great space to make friends. Societies are inclusive and there is a many different events to get involved with all year round to make great friends and memories. Societies such as the African Caribbean Society, and many other societies, host a variety of events to be inclusive towards all members such as: Academic orientated events (Debates/ Lectures with guests like Akala), Non-alcoholic events for non-drinkers and also collaborative events with other universities (Northern Alliance 'Take Me- Out' / Game's nights).
By third year, I also joined Enactus Sheffield. This was a game changer for me. Being involved in an international social enterprise and working on social projects that pushed for global issues such as Climate change, ending period poverty and social issues within Sheffield such as homelessness, was a phenomenal experience. Meeting like-minded students is particularly inspiring and motivating at University. Moreover, Enactus Sheffield offers substantive room for academic, professional progression through exclusive training weekends, workshop and host lectures from Graduate Schemes.
Do you have any reflections to share on your study since the Coronavirus outbreak and the temporary move to online teaching?  
Staying motivated with daily tasks and planned organisation of your day is essential when working from home. Before the coronavirus outbreak I always made daily tasks list that included both academic tasks such as reading/essay planning/writing, but also miscellaneous tasks like 'wash hair' or 'go gym', so I felt every-day I had some level of productivity output. Having self-accountability is really motivating in in itself and influential for mindfulness.
I would also say, especially during COVID-19 and working from home, that students shouldn't be intimidated to email out and ask to speak to lecturers via phone-call or webcam. Remembering that all of the staff within the Department of Sociological Studies (and the University of Sheffield as a whole) want to see the best in you and support is a few clicks away is essential. Don't struggle in silence and reach out if you are in need of some support, whether that be for academic or other issues.

What are your plans following graduation? Where do you see yourself in the future?
I am considering further education, due to it being recommended by different staff in the department. I plan to do a part-time Masters course and work alongside my studies to build up my professional work CV profile. 

What piece of advice would you offer new students to the Department of Sociological Studies at Sheffield?
CHECK YOUR EMAILS! I probably didn't open my inbox all first year. I have no idea why; I think I wasn't really sure how to email at that point. I consequently missed out on some amazing opportunities that are specifically for first years which could boost your academic record. Opportunities such as scholarships, Internships, Vac Schemes and International Exchange trips are often exclusively for first years and very easy to pursue in the first year due to it being a less academic weighted year. 
Moreover, there are loads of opportunities available to students across all years. Opportunities to travel and study in different parts of the world is available with the Global Opportunities Department. I was able to study in both Greece and the Netherlands in my first and second years. These were absolutely phenomenal experiences that I cannot recommend enough. Always be on the look-out for different traveling experiences at the University, as they are often offered as scholarships (as mine were!). Additionally, I completed an Internship at the Department of Work and Pensions through the Fast-Stream Civil Service in my second year. Professional Internships are a great way of gaining knowledge and experience in professional environments and work performance.
Go for everything you can and push yourself into new circles, even if it might be scary or intimidating, because you never know where opportunities might lead. 
Whilst your degree and extra-curricula is important, also remember to have fun! While I did have a lot of fun in first year, I knuckled down so much in second and third year that I didn't give myself a due break to enjoy University. University is a once in a lifetime experience. It is where you meet so many different types of people, from all different walks of life and it's a time to also have fun and make friends for life.
Oh... and take pictures of your bedroom/ flat / house when you move in to any type of accommodation, if you want any chance of seeing your deposit back!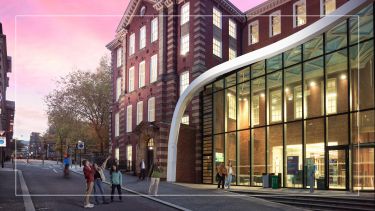 Visit us
Discover what sets Sheffield apart at our undergraduate open days on the Saturday 21 October or Saturday 18 November.