We recognise that ability isn't always demonstrated through a standard set of A Level or equivalent qualifications. Our Access Sheffield policies help ensure that everyone who has the potential to succeed on our courses has the opportunity to do so.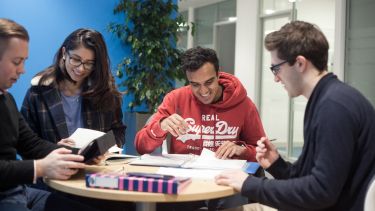 Depending on your circumstances, we may be able to give your application additional consideration when we receive it and when exam results are released. If we offer you a place, we may also be able to make you an alternative offer lower than our standard entry requirements for your course.
Some of our policies are activated automatically when we receive your application. For others, we'll need you to supply more information about your circumstances, to help us confirm your eligibility and apply the relevant policy to your application.
Expand the headings below to find out more, and check what you might be eligible for. If you're eligible for an alternative offer and taking A Levels, our alternative offer will be either one or two grades below the standard requirements. If you're taking other qualifications, we'll apply an equivalent reduction. In a small number of cases, we aren't able to issue an alternative offer to eligible applicants because of the combination of the qualifications they're taking and the entry requirements for their course, but we'll still be able to give your application additional consideration.
If you have any questions, you can contact our Access team at: access@sheffield.ac.uk