Black Urbanism Consultative Forum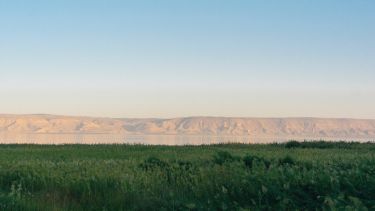 ---
Description
Convened by: Victoria Ogoegbunam Okoye and AbdouMaliq Simone
The Urban Institute's Black Urbanism Consultative Forum was held on March 24, 2021 with 25 participants across Europe and North America. The purpose of the forum was threefold:
To elicit the ideas and experiences of a younger generation of Black scholars concerning what they consider to be the critical theoretical and empirical issues related to substantiating a field of "Black urbanism"— as a critical dimension of urban studies and experiences in general.
To elicit ideas about what might constitute the most salient and inventive research and pedagogical practices able to fully engage and honor the pluriversal dimensions of Black urban life across its multiple geographical and temporal manifestations.
To elicit ideas about how to build capacity amongst the research community in urban studies and related disciplines in general to better engage these various facets of Black urbanism, including discussions about relevant political struggles within the academy and other research institutions, and strategies aimed at maximizing Black participation in all dimensions.
Hosted by Victoria Ogoegbunam Okoye of the Urban Studies Program, deliberations were guided by three pre-eminent black scholars: Professor Jovan Scott Lewis, University of California Berkeley, Professor Patricia Noxolo, University of Nottingham,  and Professor Paul Goodwin, Royal Arts College, whose work exemplifies a long-term engagement with these issues.
Particularly significant was representation across disciplines, reaffirming the extent to which black urbanism already is an inventive field elaborated across multiple knowledge based and domains. In her remarks, Noxolo emphasized the British singularities of blackness; the ways in which being the interlocutor among islands, and Britain's foreboding climatic and political atmospheres, has largely constrained the enactment of blackness to a range of interiors and the intricate choreographies that have evolved to substantiate complex material intersections among acoustics, words, feeling, and gesture. Lewis emphasized the importance of lives in rehearsal, a poetics of "staying" that exceeds the normative tropes of inhabitation, disobedient of settled belonging in favor of a non-referential mode of existence manifested in acts of refusal–where blackness is a blueprint for urbanization based on unprecedented ways of living. Goodwin, who pioneered some of the early formulations of black urbanism offered an historical perspective focused on the determined black production of urban space able to posit the city as a platform for collective life despite all of the impediments black residents continue to face.
The wider discussion focused on often very personal struggles to attain legibility, to mitigate continuous injury, to suture together discernible modalities of urban belonging, at the same time, as refusing orientations aimed solely as overcoming marginality. The conundrum is how to fight against all of the ways in which urban processes are directed toward undermining black life, and which simultaneously underline many aspects of urban vitality, while at the same time retaining the power to enunciate ways of living that do not seek legitimacy, rectification or normalization. How to combat the constant exposure to suffering with affirmation of black capacities; how to navigate being incorporated into urban institutions and politics as a mechanism to mitigate exploitation with an equal emphasis on extending vast archives of black experimentation with urban lives that seek to remain outside of those politics.
The discussion also emphasized the importance of transversal connections: how black urbanism offers connectivity in a different way;  how attention to Blackness as multiplicity, articulated differently, but relationally, across locations. expand, push, and might unsettle existing conceptualizations of the urban.
What emerges is a resounding sense of presence—the sheer generativity of black scholarship, but a scholarship that is woefully under-recognized within the urban studies sector. A substantial intellectual resource is thus occluded from the prevalent machines of urban knowledge production, as their profound loss.
Events at the University
Browse upcoming public lectures, exhibitions, family events, concerts, shows and festivals across the University.