Dialogue on Citizens of the World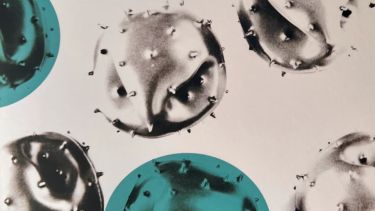 ---
Description
Jennifer Gabrys is Chair in Media, Culture and Environment in the Department of Sociology at the University of Cambridge. She will present her new book Citizens of the World:Open-Air Toolkits for Environmental Struggle, University of Minnesota Press.
In support of the Urban Institute's intellectual programme on Urban Inhabitation and the Urban Technical, Professor AbdouMaliq Simone is curating three online dialogues over the forthcoming months to discuss recent published work from three of the UI's programme collaborators: Neferti Tadiar, Luciana Parisi and Jennifer Gabrys. Each author has made ground-breaking contributions to expand our understanding of urban processes in ways that cut across geographies, sectors, and ontologies. This work has substantially contributed to the Urban institute's research agenda. The Dialogues are primarily a conversation with the speakers, however there will be an opportunity for questions and comments from participants.
We are pleased to announce the second dialogue will take place online (via zoom) on 16th May 2023 1630 - 1800 GMT
Jennifer Gabrys, in conversation with Lilly Irani, Hannah Knox, and Brian Larkin
Citizens of Worlds is the first thorough study of the increasingly widespread use of digital technologies to monitor and respond to air pollution. Drawing on data from the Citizen Sense research group, Jennifer Gabrys presents practice-based research on working with communities and making sensor toolkits to detect pollution while examining the political subjects, relations, and worlds these technologies generate. Practices of monitoring and sensing environments have migrated to a number of everyday participatory applications, where users of smart phones and networked devices are able to engage with similar modes of environmental observation and data collection. Such "citizen sensing" projects intend to democratize the collection and use of environmental sensor data in order to facilitate expanded citizen engagement in environmental issues. But how effective are these practices of citizen sensing in not just providing "crowd-sourced" data sets, but also in giving rise to new modes of environmental awareness and practice?
Events at the University
Browse upcoming public lectures, exhibitions, family events, concerts, shows and festivals across the University.