Free Live Music Gig in Sheffield: Dearthworms, Lightning Threads, DJ Nightowls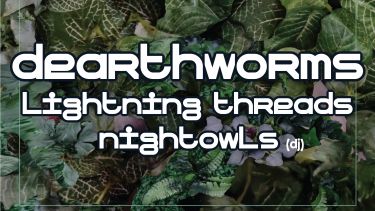 ---
Description
The music gig is organized in collaboration with Sheffield-based bands. 
The line-up features Lightning Threads, a dynamic trio that builds explosive energy and emotion into contemporary blues rock. They are joined by Dearthworms, an alternative rock phenomenon brandishing their own unique post-punk sound. The event will be finished by DJ Nightowls, who promises to bring the party to the Shakespeare until the end of the night. 
Doors: Open at 8pm
Tickets: Free!
---
Location
53.386847839807, -1.4717297748209
Events at the University
Browse upcoming public lectures, exhibitions, family events, concerts, shows and festivals across the University.