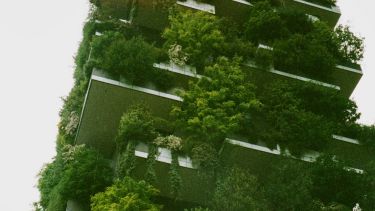 ---
Description
On September 4th – 5th, the Urban Institute will host an international workshop discussing the emergence of a 'New Climate Urbanism'. The workshop brings together over 30 leading scholars from all around the world to think about the past, present and future of climate urbanism.
As cities become 'ready' for climate change, urbanization becomes a driver of climate change emissions and urban areas emerge as sites of opportunity to develop 'climate resilient development pathways.' Urban areas around the world are increasingly having to respond to the new realities of significant climate change, through climate proofing, increased frequency of risks or climate migration.
Debates around climate change politics and governance have elevated discourses of urban transformation. There is now a realisation that not only what happens in cities influences climate change but also that climate change politics is an important driver of new models of urbanism. The ways climate change politics and new models of urbanism influence each other are diverse and manifold. These, the starting question for this workshop is "what does climate urbanism consist of and how is it different from other models of urbanism?"
Other key questions include:
Is there a new era of climate urbanism, and, if so, what does that mean for research and thinking about cities and climate change?
What are the gaps, absences and silences in research on cities and climate change?  What should be the research priorities for the future?
Is climate urbanism sufficiently internationalist in its perspective? How might urban climate research encompass the diversities and similarities of international contexts for a new climate urbanism?
How might researchers make a difference to policy and practice? Are we doing enough?
The objective of the workshop is to develop a research agenda focused on the different modalities of climate urbanism, its drivers and impacts, and it includes a variety of papers that examine the rationalities that underpin climate urbanism, that explore how climate urbanism is embraced, promoted, or contested, and how it is transforming the physical and social fabric of urban life.
Events at the University
Browse upcoming public lectures, exhibitions, family events, concerts, shows and festivals across the University.