Third Sheffield Urbanism Lecture Series on Co-production and the Future of Urban Epistemics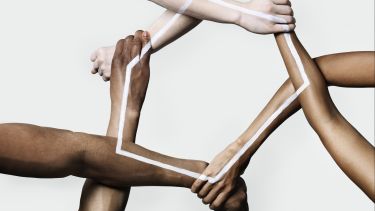 Event details
02/11/2022, 23/11/2022, 14/12/2022
---
Description
The Sheffield Urbanism Lecture series is an initiative of the Urban Institute to stimulate dialogue, discussion and understanding of processes of urbanization and urban life. It is intended as a space to reimagine both the conceptualizations and narratives of urban studies.
The 2022 lecture series will build from the UI's theme on 'Co-producing Urbanisms', with lectures from Professor Beth Perry (University of Sheffield) and Professor Kavita Philip (University of British Colombia) and responses from Professor Michele Lancione (Polytechnic University of Turin), Dr Linda Westman (University of Sheffield) and Aïcha Diallo (University of Sheffield).
Co-production and the Future of Urban Epistemics comprises two lectures and one agenda-setting workshop. It builds on the success of our first two Sheffield Urbanism Lecture Series in 2020 and 2021. The lectures can be watched on the Urban Institute's Youtube Channel.    
Lecture One: Why should urbanists care about co-production?  
Wednesday 2nd November 1630-1800 GMT. In-person: ICOSS Conference Room, Sheffield, with post-event drinks reception and online. 
Professor Beth Perry will deliver the first lecture reflecting on the 'co-productive shift' over the past 20 years, with particular attention to the theoretical, methodological and practical implications of co-production to urban studies. The lecture will scope what has been learnt, strengths and limitations and the wider agenda around 'urban epistemics' that co-production opens up.
The lecture will be chaired by Professor Vanesa Castán Broto and will be followed by a drinks reception for those attending in person.
Lecture Two: The pirate function - Developmental Lag & Illegitimate Generation 
Wednesday 23rd November, 16.30-1800 GMT. Online only. 
Professor Kavita Philip has a unique interdisciplinary background that draws on geography, media studies and the history and philosophy of science and technology. In this lecture Kavita will offer an input beyond urban studies, reflecting on technology, theft and sharing in the context of neoliberal labour and capitalist accumulation. This lecture brings attention to the global politics of expertise and knowledge production, highlighted in her next book Studies in Unauthorized Reproduction: The Pirate Function and Decolonization (MIT Press).
This lecture will be chaired by Professor Beth Perry and is online only. 
Workshop Three: The future of urban epistemics 
Wednesday 14th December, 1500-1700 GMT. In-person: ICOSS Conference Room, Sheffield, with post-event drinks reception or online. 
The final session of Sheffield Urbanism 2022 is divided in two parts. In Part 1 (1500-1600) Professor Beth Perry will propose an agenda around 'urban epistemics', key issues for future study and how these connect across the Urban Institute's research themes. Three responses will be given by Professor Michele Lancione, Dr Linda Westman and Aïcha Diallo who will connect their own work to the theme of urban epistemics and suggest new topics for enquiry. In Part 2 (1600-1700) we will work collectively in two spaces – in-person and online – to generate collective propositions and questions for the field of urban epistemics.     
The lecture/workshop will be chaired by Professors Vanesa Castán Broto, AbdouMaliq Simone and Beth Perry and followed by a drinks reception.
Events at the University
Browse upcoming public lectures, exhibitions, family events, concerts, shows and festivals across the University.