2022 World Cities Report launched by UN-Habitat at the World Urban Forum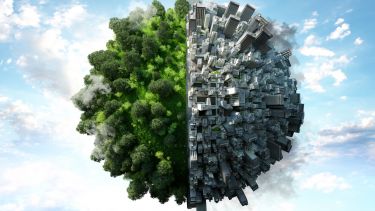 The UI team wrote the draft of Chapter 5 on Securing a Greener Urban Futures for the recently released UN-Habitat's World Cities Report.
The World Cities Report 2022: Envisaging the Future of Cities focuses on the future of cities, how they are changing and how to backcast urban responses that enable prosperity within those futures. The COVID-19 pandemic has represented one of the worst setback on poverty gains in the last decades increasing urban poverty. Climate change in combination with other environmental challenges (such as the loss of natural resources and biodiversity and pollution) threat the future of cities. Cities however provide important opportunities to both create inclusive urban economies and respond to ongoing material challenges. The report advocates for 'informed preparadness' as a policy strategy that focuses on anticipating change and enable action that engages with the different scenarios and possibilities for building liveable urban futures.
The Urban Institute team wrote the draft chapter 5 "Securing a Greener Urban Future". This chapter focuses on understanding changes in urban environments, how they will affect cities and what potential responses emerge within cities. The chapter emphasises for example the wide range of responses that attempt to reduce carbon emissions and reduce resource consumption in pursuit of net-zero targets. The chapter also highlights challenges in transport, disaster preparedness, and nature-based solutions highlighting both areas of opportunity and possible contradictions. A review of approaches to inclusive environmental planning concludes the chapter. The Urban Institute team also contributed to drafting the contribution on sustainable urban mobility for chapter 5 on "Urban Planning for the Future of Cities" .
The report follows on previous experiences of the UI team contributing to the 2016 World Cities Report on Urbanization and Development and the 2020 World Cities Report on the Value of Sustainable Urbanization, both highly influential reports in international urban policy.
Flagship institutes
The University's four flagship institutes bring together our key strengths to tackle global issues, turning interdisciplinary and translational research into real-world solutions.