Call for papers for RC21 panel session "Ordinary Massive"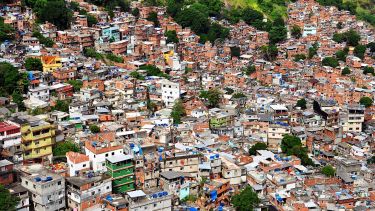 Panel description
For those of us who live and work as researchers in the largest urban regions of the so-called Global South, we are always a grappling with salient conceptualizations, practices of engagement, and strategic positionalities capable of addressing and enduring the oscillating, volatile compositions of space and time. While genealogies of constitutive forces at work in producing specific conditions are certainly useful in tracking the logics and forms of socio-spatial transformation over time, the profusion of seemingly contradictory trajectories of change, of the multiple "real" that characterizes the simultaneous coherence and chaos of these regions as territorial entities compels researchers to continuously reformulate critical questions, let alone recalibrate analytical lenses. The shape and speed of volumetric expansions, the heterogeneities of life situations and livelihoods, and the fractal replication of built environments that require singular adjustments to ensure even limited viability combine to make navigation through a plethora of institutions, scales, registers, and narratives always a bricolage of fragments. The availability of specific territories to discordant dispositions, to an obdurate endurance of built environments and ways of life, to sudden, arbitrary evictions, to continuous upgrading, to a constant deferral of hegemonic development agendas, to being the playground of geopolitical games, to institutional gridlocks or rapid interventions, all intersect in ways in which it is difficult to figure out the proportionality or efficacy of the factors at work in any disposition.
Instead of invoking massive urbanization as a descriptor for some inchoate, fundamentally messy process, how might we engage the massive here as an ordinary atmospheric condition, pointing to an expansive density of operations and sensibilities at work in the continuous re-composition, repair, and renderings of large scale urban regions. What kinds of conceptualization, practices, and tools can be deployed to effectively work with such ordinariness?
If you want to discuss your ideas with Maliq please contact him via email: a.t.simone@sheffield.ac.uk. Alternatively, abstracts can be submitted via the submission form.
To find out more about this years conference in Athens, please visit the conference website. 
This is part of our Urban Humans, Life at Margins and Infrastructure in Action interrogations. 
A global reputation
Sheffield is a research university with a global reputation for excellence. We're a member of the Russell Group: one of the 24 leading UK universities for research and teaching.