From Municipal to Municipalist Co-production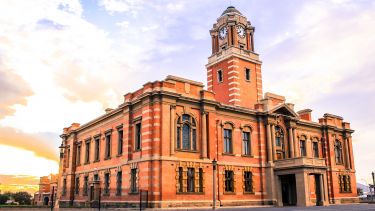 In January Professor Beth Perry and UI Associate Dr Bert Russell presented their work at a 2-day online symposium on 'Delivering Urban Transformation through Co-production', organised by the Technical University of Dortmund.
The symposium brought together over 150 international attendees to discuss the role and value of co-production in urban transformation, focussing on questions of governance, citizenship and knowledge production, with a keynote by Professor Angela Million from the Technical University of Berlin on learning in co-production.
Beth and Bert presented their analytical framework to differentiate between different co-production logics which centre or decentre the role of the local state, namely 'municipal' and 'municipalist' co-production.
These two conceptualisations are informed by different logics, epistemologies and ontologies. They have a different theory of change, process and goal. And importantly they frame the role of the state and of co-production in very different ways.         
Municipal co-production, they argued, is underpinned by a liberal and rational approach, characterised by a focus on efficiency and implementation. Without due consideration to institutional conditions, this can give rise to 'austerity co-production', a weak form of collaborative governance, characterised by resource scarcity and fragmented forms of expertise.  
Municipalist co-production is informed by new forms of municipalism and autonomous organising reshaping state-society relations from below. This gives rise to a radical, transformative orientation to co-production which fundamentally de-centres (but does not erase) the state.
This distinction is useful for several reasons. The framework enables local claims that policies or processes are 'co-produced' to be subjected to critical scrutiny. It enables scholars and practitioners to question whether, and if so how, co-production can be a tool for transformative urban strategy or is another technology of state-led participation. The aim of the framework is to draw attention to co-production beyond the state, bringing informal participatory practices into light; and can act as an aspirational check-list for building meaningful participation at the local level.
Find out more about our interrogations on co-production here. 
Flagship institutes
The University's four flagship institutes bring together our key strengths to tackle global issues, turning interdisciplinary and translational research into real-world solutions.