Regions in Recovery: from climate action to cultural heritage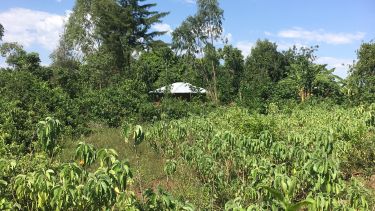 During the week of 21st March 2022, UI staff Linda Westman and Beth Perry were invited to contribute to the Regional Studies Association Conference 2022. 
Linda delivered a keynote presentation for the first Early Career Plenary Panel, entitled "For an Urban Politics of Looking Elsewhere: Climate Action in Rapidly Growing Chinese Cities." At this plenary session, Linda presented results from the ERC-funded project LO-ACT, which examines climate action in 'ordinary' cities (small and medium sized cities - that are growing rapidly), with a focus on the forms of innovation that emerge from mundane contexts. The title of the plenary shares its name with a publication under review in the Journal of Planning Literature, co-authored with colleagues at the UI, Vanesa Castán Broto and Ping Huang.
Linda argued that the literature on urban climate action has foregrounded certain places, while othering others. In particular, flagship projects, eco-cities, and urban labs concentrate in the limelight, while modest projects in smaller or less internationally connected cities disappear in the shadows. The implications is that we need to study ordinary urban settings to understand the forms of climate action and possibilities for transformation that emerge in these spaces. 
The case of ordinary cities in China shows not only that climate change has become a pervasive narrative in urban planning, but also that cities differ markedly in their practices of climate action. Linda's interventions highlighted that debates on climate transformation in China tend to focus on problems of scale and speed, because of the size of the emission reduction challenge in this context. However, a focus on the 'ordinary' implies a different perspective on transformation, which engages with processes of change that creates meaningful change in people's life.
Beth presented in a session looking at specific African responses to the COVID-19 pandemic. Drawing on the Whose Heritage Matters project Beth's paper was co-authored with colleagues at Jaramogi Oginga Odinga University of Science and Technology, Dr Fred Odede and Professor Patrick Hayombe, and was entitled "Rethinking ecotourism from below: response, recovery and re-imagination in cultural heritage sites in Kisumu". The research underpinning the presentation involved working with four cultural heritage sites in Kisumu, Kenya – Abindu Caves, Dunga Beach, Kit Mikayi and Seme Kaila. Communities around these sites have been supported by local academics to embrace ecotourism as a strategy to develop locally viable approaches to address poverty and environmental degradation in the context of dependence on circuits of global tourism.
The presentation told two stories of the pandemic. One story focuses on how the pandemic has exposed the fragility of an ecotourism approach based on attracting and expanding international visitor numbers and the devastating impact on lives and livelihoods around the cultural heritage sites. Another story tells of community resilience, innovative responses and recovery strategies, and the re-imagination of ecotourism from below, supported by co-production partnerships. The full report of the work in Kisumu can be downloaded here.
Flagship institutes
The University's four flagship institutes bring together our key strengths to tackle global issues, turning interdisciplinary and translational research into real-world solutions.