Social Research: Issues, Methods and Process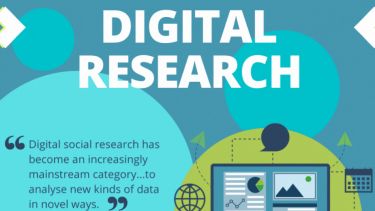 For this 5th edition, Beth Perry, Urban Institute Director, has joined Tim May to contribute to this seminal book, first published 20 years ago. Building on the foundational structure of the book, Tim and Beth draw on their years of experience in social research to illuminate the essential components of social scientific understanding and practice required to engage with the dynamics of social relations. 
Download money off flyer here.
Published by Open University Press/McGraw-Hill, the book includes: 
Two new chapters on working across boundaries and digital research, reflecting critical developments that are shaping the landscape of social research
Broadening consideration of issues including intersectionality and de-colonial research methods, along with the relationship between knowledge, power, and action
Revised 'Discuss, Discover, Do' sections with expanded suggestions for follow-on activities 
Carefully integrated reflections and lessons learned from the COVID-19 pandemic throughout to draw attention to critical issues. 
Given Beth and Tim's specific interest in urban research, relevant examples from Urban Institute projects are deployed in the book; for instance, in reflections on working across boundaries, participant observation, case studies and comparative research.
Open Access resources have been developed to support educators, students and researchers to develop and extend their understanding of the practice of social research. These can be downloaded below:

- Official Statistics
- Social Surveys
- Documents
- Interviews
- Participant Observation
- Digital Research
- Case Studies
- Comparative Research
The book has been warmly welcomed by international and national scholars:
In this era of bountiful visual, qualitative and informationalised knowledge of the social world a conscientious guide to social research is ever more valuable…this is a knowledgeably written, highly engaging and genuinely interesting book 

Dr Pamela Odih BSoc.Sc. PhD.

Senior Lecturer Goldsmiths University of London, UK
A timely focus on intersectionality, decoloniality, as well as digital, participatory, collaborative methods and the relationship between knowledge, power and action, are all compelling new additions

Anastasia Christou

Associate Professor of Sociology, Middlesex University, UK
This is the best kind of companion for social researchers: a clear, concise, and practical overview of the foundations of the field…grounded in critical reflection about ethics and power, and skilfully assembled to both support and inspire

Dr Oliver Escobar

Senior Lecturer, University of Edinburgh, UK
The longevity of May and Perry's 'Social Research' is richly deserved…combining a sophisticated approach to the unity of theory, method, and context, with clarity and approachability

Malcolm Williams

Professor and Co-Director of the Q-Step Centre, Cardiff University, UK 
Equally valuable for the newcomer and the experienced researcher, the book is elegantly structured and beautifully written, as is always the case with May and Perry's work

Davydd J. Greenwood

Goldwin Smith Professor of Anthropology Emeritus, Cornell University, USA Corresponding Member, Spanish Royal Academy of Moral and Political Sciences
Flagship institutes
The University's four flagship institutes bring together our key strengths to tackle global issues, turning interdisciplinary and translational research into real-world solutions.