'The 'West' and the 'Rising Powers': Coloniality and contestation at the crossroads of just energy transitions'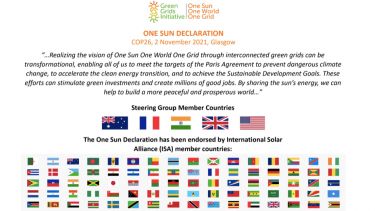 The workshop is being convened by Ankit Kumar, University of Sheffield; Joshua Kirshner, University of York; Lata Narayanaswamy, University of Leeds; James Van Alstine, University of Leeds. 
Questions related to China's role in extraction, land acquisition, debt-trap and neo-colonialism have received much scholarly attention over the last 5-8 years. There is growing interest in, but less attention given to, India's growing role in energy transitions in the global South. For example, At COP21 in Paris, India partnered with France to create the International Solar Alliance (ISA) to support transitions to solar energy. Along with this, the wider (neo)-colonial dynamics of India and China as interlocutors for Western demands with regards to energy consumption and associated resource extraction remains less explored. For example, the key role played by many Western countries in initiatives like the ISA raises the question of South-South cooperation getting muddled by 'partnership' or 'co-option' by global North countries and actors.
They invite scholarship that explores dynamics in ways that speak to how we might collectively reveal the colonial continuities in the reality of just energy transitions, particularly bringing together the politics of India-China-West relations as they play out in parts of the global South, where commodity frontiers for fueling the energy transitions in particular are still predominantly located.
More detailed description and timeline here: https://drive.google.com/file/d/1L4IkididbXBv71piSUeR9N9f4WAjdEOL/view?usp=sharing
Please email your abstracts 250 words abstract and 100 words bio by 10 August 2022 to: Ankit Kumar (ankit.kumar@sheffield.ac.uk); Joshua Kirshner (joshua.kirshner@york.ac.uk); Lata Narayanaswamy (L.Narayanaswamy@leeds.ac.uk); James Van Alstine (J.VanAlstine@leeds.ac.uk)
Flagship institutes
The University's four flagship institutes bring together our key strengths to tackle global issues, turning interdisciplinary and translational research into real-world solutions.