Virtually Celebrating the Class of 2020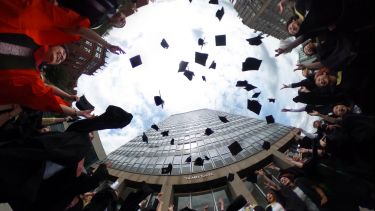 On Tuesday 18th August the University is inviting students, staff and alumni to join in celebrations of the Class of 2020. A virtual graduation ceremony led by Vice-Chancellor Professor Koen Lamberts will be available from 11am, along with a film about the class of 2020, messages from alumni, and much more.
Summer Graduation ceremonies were due to take place in July, but were sadly postponed due to the ongoing pandemic. While the past few months have been a challenging time for us all, we wanted to ensure the hard work and achievements of our final year students was celebrated. 
Head of the Department of Archaeology, Professor Caroline Jackson has the following message for our final year students-
 "We would like to offer our congratulations to all our successful graduands this year on the successful completion of your degree.  You have all worked extremely hard over the last three years, and especially through this challenging time in your final year.  You persevered through this with good humour, fortitude and dedication to your work.  This has clearly paid dividends.  Well done.
We in the department would like to offer you our virtual applause as we cannot presently celebrate with you in person.  Please do keep in touch.  We are always delighted when you contact us to let us know how you are doing, and we would be pleased to see you back in Sheffield if you wish to visit us."
We would also like to celebrate our final year prize winners for their excellent work in their dissertations and assessments-
Hunter Archaeological Society Prize- Maisie-Bee Read 
Kay Harvey Prize in Archaeological Science- Holly Bartlet Balicki
Robert Kiln Prize for Landscape and Aerial Archaeology- Isabelle Sherriff 
Ian Sanders Prize in Classical Archaeology- Holly Bartlet Balicki 
Emily Willey Prize in Archaeology and Prehistory- Holly Bartlet Balicki 
Rust Family Foundation Prize- Louis Collery
Many congratulations to all our final year students! We want to wish you all good luck for the future, and we hope we can celebrate at a formal graduation ceremony when this is possible