Professor John Bennet
PhD
Department of Archaeology
Professor of Aegean Archaeology
Director of Education (UG/PGT)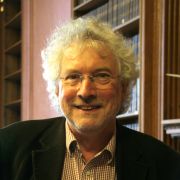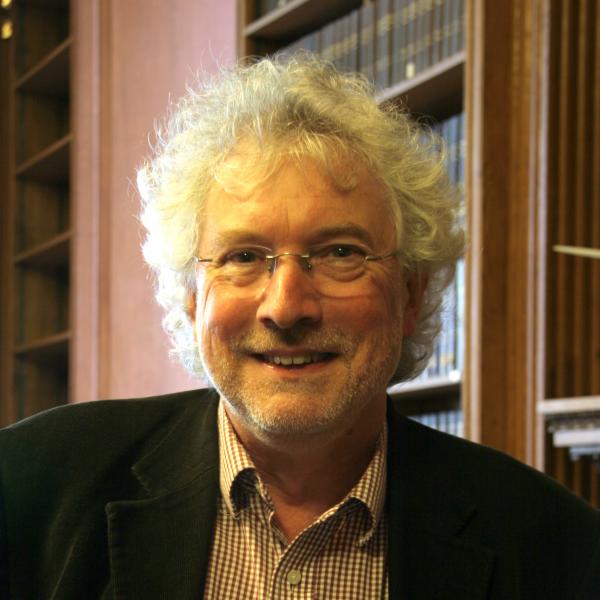 Profile

John Bennet was born in Singapore and grew up in the UK, in Yorkshire. He read Classics at Cambridge, where he also completed his PhD on the administrative organization of Late Minoan II–IIIB Crete based on archaeological and textual (Linear B) evidence and held a Junior Research Fellowship.

From 1986 to 1998 he taught in the Department of Classics at the University of Wisconsin–Madison before taking up the Sinclair & Rachel Hood Lecturership in Aegean Prehistory at Oxford.

In 2004 he was appointed to his current chair at the University of Sheffield, where he also directs the Sheffield Centre for Aegean Archaeology.

From October 2015 to September 2022 John was based in Greece as Director of the British School at Athens.
Research interests

John's academic interests include:

The archaeology of complex societies (particularly the Minoan and Mycenaean cultures of the Bronze Age Aegean)
The archaeology and history of Crete
Early writing and administrative systems (especially Linear B)
Diachronic regional studies
Integration of material and textual evidence
Ottoman Greece
Combining material and textual data in study of the past

He has published on Late Bronze Age Crete and mainland Greece, on Linear B, and on historical Greece, often explicitly integrating material and textual evidence, and has carried out fieldwork in Crete (Knossos; Phaistos region; Hania region), mainland Greece (Pylos region) and the islands (Keos; Kythera).

---

Current research projects / collaborations

John completed two seasons of geophysical survey (July 2010; January 2011) on Lower Gypsades Hill, Knossos, Crete in collaboration with Drs Amy Bogaard (Oxford) and Eleni Hatzaki (Cincinnati) to investigate the layout of Bronze Age Knossos' southern suburbs.
Research group

Current Research Students

Stavroula Fouriki- "Materiality and social practice in Late Bronze Age Chania, Crete: Detecting socio-political change in ceramics of the Late Minoan IΒ-IIIB period"
Faidon Moudopoulos Athanasiou- "The Early Modern Zagorochoria of NW Greece: Reading History from and into a Montane Cultural Landscape"

Recent projects supervised

The iconography of decorated larnakes pertaining to the late Bronze Age, originating from Crete and continental Greece
Towards a social bioarchaeology of the Mycenaean period: A multi-disciplinary analysis of funerary remains from the Late Helladic chamber tomb cemetery of Voudeni, Achaea, Greece (supervised with Pia Nystrom)
A comparative study of the archaeology of writing in the Bronze Age Aegean
Professional activities and memberships

Roles in professional and other organisations

2015 – 2022- Director, British School at Athens
2015 – 2021- Secretary General, Comité International Permanent des Études Mycéniennes
2009- Guest Professor, University of Göteborg
Fellow of Society of Antiquaries of London
Trustee- Mediterranean Archaeological Trust

Editorial / Advisory Boards

Aegean Archaeology; Cambridge Classical Journal; MINOS: Revista de Filología Egea y del Epos Arcaico; Oxford Journal of Archaeology; Oxford Monographs in Classical Archaeology; Sheffield Studies in Aegean Archaeology.

Media Appearances

---

Selected Conferences & Invited Lectures 

Key-Note Lectures 

Axel W. Persson Lecture and Seminar, 'Is the second-millennium BC Aegean 'historical'?  Comparative perspectives on the nature of texts and image and their use in the past and the present, Uppsala University (12-13 May 2016)

Opening Key-Note Lecture, 'Materials and Industries in the Mycenaean World', University of Nottingham (9–10 May 2013)

Key-Note Lecture, 'Minoan Archaeology: Challenges & Perspectives for the 21st Century', Heidelberg (23-27 March 2011)

Opening Key-Note Lecture, 'Mycenaean Wall Paintings in Context: New Discoveries & Old Finds Reconsidered', National Research Foundation–American School of Classical Studies at Athens (11-13 February 2011)

Other Conferences & Lectures

Invited lecture, 'Texts in Action: How Did Writing Effect Power in LBA Aegean Polities?', Stellar Adventures, Aristotle University Thessaloniki (14 December 2019)
Invited speaker, 'Tradition & Innovation in the Mycenaean Palatial Polities', Austrian Academy of Sciences, Vienna (1-2 March 2013)
Invited speaker, '(Con-)texts: Towards a material and praxeological approach to the Linear B tablets', University of Heidelberg (21-22 January 2012)
ESF Exploratory Workshop 'Palatial Economy in the Ancient Near East and in the Aegean: First Steps Towards a Comprehensive Study and Analysis', Sèvres (16-19 September 2010)
Invited participant, XIIIème colloque international sur les textes égéens, Sèvres, Nanterre, Paris (20-23 September 2010)
Selected Publications

Books & Edited Volumes

Bennet, J. (ed.) (2021). Representations: Material and immaterial modes of communication in the Bronze Age Aegean. Oxford: Oxbow Books
Sherratt, E. S., & Bennet, D. J. (Eds.) (2016). Archaeology and Homeric Epic. Oxford: Oxbow Books
Y. Galanakis, T.C. Wilkinson and J. Bennet (eds) (2014). ΑΘΥΡΜΑΤΑ: Critical Essays on the Archaeology of the Eastern Mediterranean in Honour of E. Susan Sherratt. Oxford: Archaeopress
Wilkinson, T., Sherratt, S. & Bennet, J.(eds.), (2011). Interweaving Worlds: Systemic Interactions in Eurasia, 7th to 1st Millennia BC. Oxford: Oxbow Books
Baines, J., Bennet, J. and Houston, S.D. (eds.) (2008). The Disappearance of Writing Systems Perspectives on Literacy and Communication. London: Equinox
Zarinebaf, F. , Bennet, J. and Davis., J.L. (2005). A Historical and Economic Geography of Ottoman Greece: The Southwestern Morea in the Early 18th Century. Hesperia Supplement 34. Princeton, NJ: American School of Classical Studies at Athens.
Bennet, J., & Driessen, J.M. (eds.) (2002). A-NA-QO-TA: Studies Presented to J.T. Killen. Salamanca: University of Salamanca Press

Chapters

Bennet, J. (2019) Afterthoughts. In C. Papadopoulou (ed.), The Culture of Ships and Maritime Narratives, London; New York, NY
J. Bennet. 2018. Τα διαμερίσματα της Μεθώνης και του Ναβαρίνου. In O. Katsiardi-Hering (ed.) Βενετικοί χάρτες της Πελοποννήσου τέλη 17ου – αρχές 18ου Αιώνα (Athens: MIET) 314-47
Bennet, D. J. (2018). Gelb and Gell in the Aegean: thoughts on the relations between 'writing' and 'art'. In A. R. Knodell, & T. P. Leppard (Eds.), Regional Approaches to Social Complexity (pp. 59-74). United Kingdom: Equinox
Bennet, D. J. (2017). Palaces and their Regions: Geographical Analysis of Territorial Exploitation in Late Bronze Age Crete and Greece. In Palatial Economy in the Ancient Near East and in the Aegean: First Steps towards a Comprehensive Study and Analysis Vol. 11 (pp. 151-174). Fabrizio Serra
Bennet., J., (2017). Final Reflections. In A.M. Jasink, J. Weingarten and S. Ferrara (eds), Non-Scribal Communication Media in the Bronze Age Aegean and Surrounding Areas (Florence: Firenze University Press) 248-53
Bennet, J. (2016). Minoan civilization. In The Encyclopedia of Empire (eds N. Dalziel and J.M. MacKenzie)
Bennet, D. J., & Harlan, D. (2015). Academic Bilingualism: Combining textual and material data to understand the post-medieval Mediterranean. In J. Vroom (Ed.), Medieval and Post-Medieval Ceramics in the Eastern Mediterranean - Fact and Fiction Proceedings of the First International Conference on Byzantine and Ottoman Archaeology, Amsterdam, 21-23 October 2011 (pp. 17-46). Turnhout: Brepols
Bennet, D. J., & Halstead, P. (2014). O-no! Writing and Righting Redistribution. In D. Nakassis, J. Gulizio, & S. A. James (Eds.), KE-RA-ME-JA: Studies Presented to Cynthia W. Shelmerdine (Vol. 46, pp. 271-282). Philadelphia, PA: INSTAP Academic Press
Pape, T., Halstead, P., Bennet, D. J., & Stangidis, Y. (2014). 'For it is written': an experimental approach to the materiality and temporality of clay documents inscribed in Linear B. In Y. Galanakis, T. C. Wilkinson, & D. J. Bennet (Eds.), ΑΘΥΡΜΑΤΑ: Critical Essays on the Archaeology of the Eastern Mediterranean in Honour of E. Susan Sherratt (pp. 177-185). archaeopress
Bennet., J., (2013). Epilogue. In Kathryn E. Piquette and Ruth D. Whitehouse (eds), Writing as Material Practice: Substance, surface and medium (London: Ubiquity Press), 335-42
Bennet., J. (2013). Minoan Crete: a world of objects, a world of places. In Galanakis, Y. (ed.). The Aegean World. A Companion Guide to the Cycladic, Minoan and Mycenaean Collections in the Ashmolean Museum, University of Oxford. (Oxford / Athens: Ashmolean Museum / Kapon Editions) 102-117
Bennet., J., (2013). Bronze Age Greece. In P. Bang & W. Scheidel (eds), The Oxford Handbook of the State in the Ancient Near East and Mediterranean (Oxford/New York: Oxford University Press) 235-58
Bennet., J. (2011). The Geography of the Mycenaean Kingdoms. In Y. Duhoux & A. Morpurgo Davies (eds), A Companion to Linear B: Mycenaean Greek Texts and their World, vol. 2 (Leuven: Peeters) 137-68
Shelmerdine, C.W. and Bennet., J. (2008). Mycenaean States: A. Economy & Administration. In C.W. Shelmerdine (ed.), Cambridge Companion to the Aegean Bronze Age (New York: Cambridge University Press) 289-309
Bennet., J. (2008). 'Now you see it; now you don't!': the disappearance of the Linear A script on Crete. In J. Baines, S. Houston, & J. Bennet (eds), The Disappearance of Writing Systems (London: Equinox) 1-29.
Bennet, J. (2007). The Aegean Bronze Age. In I. Morris, R. Saller and W. Scheidel (eds), The Cambridge Economic History of the Greco-Roman World (Cambridge: Cambridge University Press) 175-210.
Bennet, J. (2007). Representations of Power in Mycenaean Pylos: Script, Orality, Iconography. In F. Lang, C. Reinholdt & J. Weilhartner (eds), ΣΤΕΦΑΝΟΣ ΑΡΙΣΤΕΙΟΣ. Archäologische Forschungen zwischen Nil und Istros. Festschrift für Stefan Hiller zum 65. Geburtstag (Vienna: Phoibos Verlag) 11-22.

Journal Articles

Judson, A. P., Bennet, J., Davis, J. L., & Stocker, S. R. (2019). Two new Linear B tablets and an enigmatic find from Bronze Age Pylos (Palace of Nestor), Kadmos, 58(1-2), 111-124
Bennet, J. (2019). The work of the British School at Athens, 2018–2019. Archaeological Reports, 65, 9-28.
Bennet, J. (2018). The work of the British School at Athens, 2017–2018. In Archaeological Reports Vol. 64 (pp. 9-27)
Bennet, J. (2017). The work of the British School at Athens, 2016–2017. Archaeological Reports, 63, 9-25
Bennet, J. (2016). The work of the British School at Athens, 2015–2016. Archaeological Reports, 62, 7-22
Bennet, J. (2014). 'LITERACIES' – 60+ YEARS OF 'READING' THE AEGEAN LATE BRONZE AGE. Bulletin of the Institute of Classical Studies, 57(2)
Bennet, D. J. (2014). Linear B and Homer. In Y. Duhoux, & A. Morpurgo Davies (Eds.), A Companion to Linear B: Mycenaean Greek Texts and their World (Vol. 3, 133 ed., pp. 187)