Professor Peter Day
BA (Hons), PhD
Department of Archaeology
Emeritus Professor of Archaeomaterials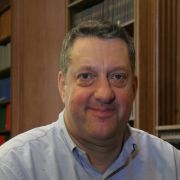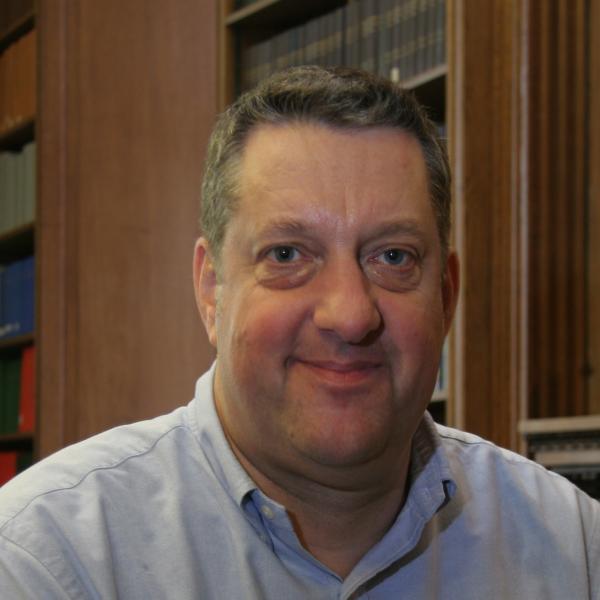 Profile

I took my BA in 1983 from the Department of Archaeology, University of Southampton. After consultancy work in ceramic analysis, I left for Greece, where from 1984-1986 I was Fellow in Ceramic Petrology at the Fitch Laboratory, British School at Athens.

There I built on the work of J. Riley, R. Jones and others, demonstrating the potential of ceramic petrography in the characterisation of coarse ware production in Minoan Crete.

After this grounding, I conducted my PhD research at the Department of Archaeology, University of Cambridge (Jesus College) under the supervision of Sander E. van der Leeuw.

My thesis A Petrographic Approach to the Study of Pottery in Neopalatial East Crete, which examined the spectrum of pottery production in the Neopalatial period and the twentieth century AD in the Siteia peninsula, was completed in 1991.

From 1991-1993, I held a SERC Post-doctoral Research Fellowship examining production technology and exchange of Final Neolithic to Middle Minoan pottery at Knossos. I have taught and researched at the University of Sheffield since my appointment to a Lectureship in 1994.

I am committed to encouraging researcher mobility and inter-disciplinary collaboration in training and research.

From 1998-2002 I was Co-ordinator of the GEOPRO "Integrating geochemical and mineralogical techniques: a new approach to raw materials and archaeological ceramic provenance" Training and Mobility of Researchers Network, funded by the European Commission.

At present I direct the Ceramics work-package in the NARNIA Initial Training Network, funded by the Marie Curie Programme, under the Seventh Framework of the European Union.
Qualifications

PhD (Cambridge)
BA Hons. Archaeology (Southampton)
Research interests

Archaeological material culture
The technology of ceramics
Ethnographies of craft
The archaeology of the Aegean

---

Current research projects

I am a member of the NARNIA Initial Training Network (Dec 2010 - Dec 2014), acting as Workpackage leader on Ceramics
Ceramic Technology at Final Neolithic to Palatial Phaistos, Crete
Ceramic production, distribution and exchange in LHIIB Saronic Gulf, Greece
Analysis of Neolithic to Early Bronze Age ceramics from Akrotiri, Thera
The Early Helladic Korinthia and Argolid: ceramic perspectives
Smart Mortars – Archaeomimetics
Ethnography of Pottery Production in Portol Mallorca, Spain
Social approaches to ceramic technology in Early Islamic contexts

---

Research in Ceramic and Composite Cultural Materials

We have close collaboration with the University of Barcelona and NCSR 'Demokritos' in Greece. I also work closely with ceramics research groups in the University of Barcelona (ICREA and ARQUB).

The three institutions have complementary expertise in the field of archaeological ceramics and composites and we actively exchange and train each others doctoral and post-doctoral researchers, as well as carrying out a range of joint research projects.
Research group

Current research students

Former research students

I have had the privilege of supervising the research of a range of very talented individuals-

Alexios Karytinos: Sealstones and sealing systems in Early Minoan Crete (K. Branigan co-supervisor) Ph.D.
Ellisavet Hitsiou: Provenance and technology of Late Neolithic pottery from Makriyalos. Ph.D.
Yiannis Papadatos: Mortuary practices and their importance for the reconstruction of society and life in Prepalatial Crete. (K. Branigan co-supervisor). Ph.D. Yiannis is currently Associate Professor in Prehistoric Archaeology, University of Athens.
Patrick Quinn: Ceramic Micropalaeontology: the analysis of microfossils in archaeological ceramics with special reference to its application in the Southern Aegean. Ph.D. Patrick is currently Senior Research Fellow in Ceramic Petrography, University College London.
Peter Tomkins: The Production, Circulation and consumption of ceramic vessels at Early Neolithic Knossos, Crete. PhD. Peter is BOF Senior Research Fellow, Archaeologie, Katholieke Universiteit Leuven.
Despina Catapoti: Rise to the occasion: rethinking the emergence of the 'Palatial Phenomenon' in Minoan Crete. PhD. Despina is currently a Lecturer in the Department of Cultural Technology and Communication, University of the Aegean.
Edward Faber: Middle Minoan Polychrome pottery: production technology, decoration and provenance. Ph.D. Edward is Research Technician at the Microanalysis Research Facility of the University of Nottingham.
Eleni Nodarou Early Bronze Age pottery production and consumption in Western Crete. Ph.D. Eleni is Ceramic Petrographer at the INSTAP Study Center for East Crete.
Maria Relaki: Social Arenas in Crete: the Mesara in the Bronze Age. Ph.D. Maria is currently Associate Lecturer at the Open University, U.K. and an Honorary Research Fellow at the University of Sheffield
Linda Howie: Production and distribution of Classic Maya pottery from Lamanai, Belize. Ph.D. Linda is currently a Postdoctoral Research Fellow at the University of Western Ontario.
Cho Dae-youn: Ceramics of the Hanseong Paekche Period, Korea. Ph.D. Dae-youn is Associate Professor at Chonbuk National University, Korea).
Noémi Müller: The technology of cooking vessels in the Bronze Age at Akrotiri, Thera. (V. Kilikoglou co-supervisor) Ph.D. Noemi is Postdoctoral Research Fellow, at the Institute of Materials Science, NCSR Demokritos, Greece. Noemi is currently a Post-doctoral Researcher on the NARNIA-ITN project.
Simona Todaro: Phaistos and the Mesara Plain in the Prepalatial Period. Ph.D. Simona is Associate Professor in the Dipartimento di studi archeologici, filologici e storici, University of Catania.
Ana Jorge: Late Neolithic to Early Bronze Age ceramics in North-central Portugal. Ph.D. Ana is currently Honorary Research Fellow at the University of Aberdeen
Clare Burke- Early Bronze Age I-II Ceramics from Korinthia and the Argolid
Will Gilstrap: Ceramic production and exchange in the LHIIIB Saronic Gulf.
Heather Graybehl: Materialising Identities in the Panhellenic Sanctuary of Nemea.
Sergios Menelaou: Pottery production, consumption and distribution at Heraion on Samos, Greece during the Early Bronze Age (ca. 3200/3000-2000 BC) (UoS studentship)
Roberta Mentesana: Pottery production at Phaistos, Mesara from the Final Neolithic to Middle Minoan II
Jessica Slater: (second supervisor) Envaluing past practice: metal production in first millennium BC Britain
Veronica Testolini: Continuity and change in the ceramic technology of Medieval Sicily (UoS studentship)
Lenore Thompson: (second supervisor) Writing artefact biographies: Analyzing the impacts and ramifications of culture contact as interpreted through changing procurement, production, and consumption strategies of copper among the First Nations of the Northwest Coast of North America. (UoS studentship)
Professional activities and memberships

Member of the Ceramic and Composite Materials research group directed by Vassilis Kilikoglou at NCSR 'Demokritos', Greece
Selected Publications

Burke, Clare T., Peter M. Day and Angeliki Kossyva 2020. Early Helladic I and Talioti Pottery: is it just a phase we're going through? Oxford Journal of Archaeology 39 (1) 19-40
Menelaou, Sergios and Peter M. Day 2020. Between East and West: Amorgian pottery in Early Bronze Age Heraion (Samos). Oxford Journal of Archaeology 39 (1), pp 41-66.
Day, Peter M., Noemi S. Muller and V. Kilikoglou 2019. Fabrics and Technology: Phase A. In Irene Nikolakopoulou, Akrotiri, Thera. Middle Bronze Age Pottery and Stratigraphy Vol. I. Athens: Archaeological Society of Athens, Library Series Volume 318, pp. 323-376.
del Pino Curbelo, Miguel, Peter M. Day, María Dolores Camalich Massieu, Dimas Martín Socas, Fernando Molina González 2019. Plus ça change: pots, crucibles and the development of metallurgy in Chalcolithic Las Pilas (Mojácar, Spain). Archaeological and Anthropological Sciences, Volume 11, Issue 4, pp 1553–1570.
Mentesana, R, Kilikoglou, V, Todaro, S, & Day, P M. 2019. Reconstructing change in firing technology during the Final Neolithic–Early Bronze Age transition in Phaistos, Crete. Just the tip of the iceberg? Archaeological and Anthropological Sciences, 11(3), 871-894
Burke, Clare T., Peter M. Day, Eva Alram-Stern, Katie Demakopoulou and Anno Hein 2018. Crafting and Consumption Choices: Neolithic – Early Helladic II Ceramic Production and Distribution, Midea and Tiryns, Mainland Greece. In Alram-Stern, E. and B. Horejs (eds.) Pottery Technologies and Sociocultural Connections Between the Aegean and Anatolia During the 3rd Millennium BC., 145-159.
Carvajal López, José C, Hein, Anno, Glascock, Michael D, & Day, Peter M. 2018. Combined petrographic and chemical analysis of water containers and glazed wares in the Early Islamic Vega of Granada (southeast Spain, 6th to 12th centuries CE). Journal of Archaeological Science: Reports, 21, 1130-1140
Hommel, P.N., P.M. Day, P. Jordan and N.S. Muller 2017. Changing Clays: raw material preferences in the Neolithic Ceramic Assemblage of the Upper Vitim Basin. Proceedings of the Prehistoric Society 87, 137-153.
Burke, C., P.M. Day and D. Pullen 2016. The Contribution of Petrography to Understanding the Production and Consumption of Early Helladic Ceramics from Nemea, Mainland Greece. In M. Ownby, S. Kelly, M. Massucci and I. Druc (eds.) Integrative Approaches in Ceramic Petrography. University of Utah Press, 104-115.
Day, P.M. and D.E. Wilson 2016. Dawn of the Amphora: the emergence of Maritime Transport Containers in the Early Bronze Age Aegean. In S. Demesticha and A.B. Knapp (eds.) Maritime Transport Containers in the Bronze-Iron Age Aegean and Eastern Mediterranean, Uppsala: Astroms forlag, 17-37.
del Pino Curbelo, M. Amelia Rodríguez Rodríguez, Jaume Buxeda i Garrigós, José Mangas Viñuela, Peter M. Day, Pedro González Quintero and Marco A. Moreno Benítez 2016. Las cerámicas aborígenes de Gran Canaria (Islas Canarias) a través del yacimiento de La Cerera: materias primas, tecnología y función. [Understanding the aboriginal ceramics of Gran Canaria (Canary Islands) through the archaeological site of La Cerera: raw materials, technology and function]. Trabajos de Prehistoria 73, 1, 90-114.
Gilstrap. W.D., P.M. Day and V. Kilikoglou 2016. Pottery production at two neighbouring centres in the Late Bronze Age Saronic Gulf: historical contingency and craft organisation. Journal of Archaeological Science: Reports, Volume 7, 499-509.
Hommel. P.N., P.M. Day, P. Jordan, and V.M. Vetrov 2016. Context is Everything: Early Pottery, Hunter-Gatherers and the Interpretation of Technological Choices in Eastern Siberia. In Sibbesson, E., B. Jervis and Sarah Coxon (eds.) Insight from Innovation: New Light on Archaeological Ceramics. Papers presented in honour of Professor David Peacock's contributions to archaeological ceramic studies. Southampton: Highfield Press, 1-18.
Kardamaki, E., P.M. Day, M. Tenconi, J. Maran and A. Papadimitriou 2016. Transport Stirrup Jars in Late Mycenaean Tiryns: Maritime Transport Containers and Commodity Movement in Political Context. In S. Demesticha and A.B. Knapp (eds.) Maritime Transport Containers in the Bronze-Iron Age Aegean and Eastern Mediterranean, Uppsala: Astroms forlag, 145-167.
Menelaou, S., O. Kouka and P.M. Day 2016. Pottery production and exchange at the Heraion, Samos during the late third millennium BC: first steps in the study of technology and provenance. Journal of Archaeological Science: Reports, Volume 7, 480-488.
Mentesana, R., P.M. Day, S. Todaro and V. Kilikoglou 2016. United in our Differences: the production and consumption of pottery at EMIB Phaistos, Crete. Journal of Archaeological Science: Reports, Volume 7, 489-498.
Mentesana, R., P.M. Day, V. Kilikoglou, S. Todaro, M. Ghilardi, F. Longo and V. Amato 2016. Looking for the invisible: landscape change and ceramic manufacture during the Final Neolithic-Early Bronze Age at Phaistos, Crete. In M. Ghilardi (ed.) La Géoarchéologie des îles de la Mediterranée, Paris: CNRS Editions Alpha, 299-310.
Carvajal, J.C., and P.M. Day 2015. The Production and Distribution of Cooking Pots in Two Towns of South East Spain in the 6th-11th centuries. Journal of Archaeological Science: Reports Volume 2, 282-290.
Carvajal, J.C. and P.M. Day 2015. Cerámica, paisaje y cambio social. Análisis petrográfico de ollas en la Vega de Granada altomedieval. In El paisaje y el análisis del territorio. Reflexiones sobre el sur de al-Andalus (ed. M. Jiménez Puertas), THARG, Granada, 131-170.
Carvajal, J.C. and P.M. Day 2015. Islamicisation as cultural change and regional microprovenance. Petrography of cooking wares in the Early Medieval Vega of Granada. In J. Buxeda I Garrigos, M. Madrid I Fernandez and J.G. Inanez (eds.) Global Pottery I. Historical Archaeology and Archaeometry for Societies in Contact. Oxford: Archaeopress, 53-60.
Day, P.M., Cau-Ontiveros, M.A., Mas-Florit, C. and N.S. Müller 2015. A contextual ethnography of cooking vessel production at Pòrtol, Mallorca (Balearic Islands), In M. Spataro, A. Villing and L. Foxhall (eds.) Ceramics Cuisine and Culture, the Archaeology and Science of Kitchen Pottery in the Ancient Mediterranean World. British Museum: London, 55-64.
Miguel Gascon, E., J. Buxeda i Garrigos and P.M. Day 2015. Central Mediterranean Phoenician pottery imports in the Northeastern Iberian Peninsula. Journal of Archaeological Science: Reports Volume 3, 237-246.
Müller, N.S., V. Kilikoglou and P.M. Day 2015. Home-made recipes: Tradition and Innovation in Bronze Age cooking pots from Akrotiri, Thera. In M. Spataro, A. Villing and L. Foxhall (eds.) Ceramics Cuisine and Culture, the Archaeology and Science of Kitchen Pottery in the Ancient Mediterranean World. British Museum: London, 37-48.
Muller, N.S., G. Vekinis, P.M. Day and V. Kilikoglou 2015. The influence of microstructure and texture on the mechanical properties of rock tempered archaeological ceramics. Journal of the European Ceramic Society. Volume 35, Issue 2, 831–843.
Jones, R.E., S.T. Levi, M. Bettelli and L. Vagnetti, with contributions by L. Alberti, V. Cannavo, P.M. Day, Y. Goren, C. Moffa, D. Pantano, E. Photos-Jones, J.A. Riley, M. Sonnino, A. Vanzetti and J. Ll. Williams 2014. Italo-Mycenaean Pottery: The Archaeological and Archaeometric Dimensions. CNR - Istituto di Studi sul Mediterraneo Antico. Roma.
Day, P.M. 2014.The study of ceramic artefacts from the eastern Mediterranean. Introduction. In V. Kassianidou and M. Dikomitou-Eliadou (eds.) The NARNIA Project: Integrating approaches to ancient material studies. Nicosia: The NARNIA Project and the Archaeological Research Unit, University of Cyprus, 17-19.
Muller, N.S., V.Kilikoglou, P.M. Day and G. Vekinis 2014. Thermal Shock Resistance of Tempered Archaeological Ceramics. In M. Martinon-Torres (ed.), Craft and Sciece: international perspectives on archaeological ceramics. Doha, Qatar: Bloomsbury Qatar Foundation, 263-270.
Karatasios, I., K. Alexiou, N.S. Muller, P.M. Day and V. Kilikoglou 2014. The Second Life of Ceramics: a new home in a lime environment. In M. Martinon-Torres (ed.), Craft and Sciece: international perspectives on archaeological ceramics. Doha, Qatar: Bloomsbury Qatar Foundation, 271-279