A place-based heritage project co-produced with communities and organisations across the city of Sheffield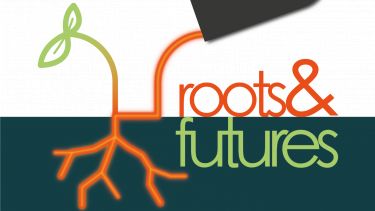 Off
Quick links to Roots and Futures project resources:
#RootsAndFutures
Scaling-up and sustaining co-produced, place-based heritage with underserved communities in heritage policy and decision-making
In 2022 Roots and Futures received UK Research Council funding to help to embed the perspectives of underserved communities, such as Sheffield's Black, Asian and minority ethnic communities, in the city's heritage strategy and policy. Working with Joined Up Heritage Sheffield (authors of Sheffield's grass-roots led Heritage Strategy) and Sheffield City Council, we will work with communities across to deliver the following objectives: 
Respond to the need to enable, empower and embed the voices of underserved communities in Sheffield's current heritage strategy with the aim of enhancing belonging, wellbeing and inclusion while also addressing the needs of strategy- and policy-makers 
Design and deliver an expanded programme of community conversations (based on Roots and Futures' successful co-production delivery model) to examine and re-evaluate Sheffield's Heritage Strategy in partnership with a range of stakeholders from underserved communities
Work with policy- and decision-makers to identify ways of embedding and scaling our research to address city-wide priorities within, for example, the Sustainable Neighbourhoods Agenda and the city's Race Equality Commission
To produce a valuable legacy through 1) an immediately implementable policymaker-facing action plan 2) a practice-based toolkit for organisations to use when delivering more inclusive heritage-focused activities 3) for all community partners delivery a legacy output that fits their needs
Participants at a Roots and Futures workshop at The Sanctuary in Spring 2022 which invited people involved in heritage work in Sheffield to discuss opportunities, barriers and priorities for supporting underserved communities to engage with heritage practice and policy
In 2022 Roots and Futures has partnered with Transforming and Activating Places, a student knowledge exchange project funded by Research England and the Office for Students that brings together 140 students from under-represented backgrounds with organisations and businesses from Sheffield and across the UK for internships and projects with a focus on place and/or placemaking. 
Project work 2020-21
Work undertaken by Roots and Futures prior to the end of 2021 is summarised in our project report, which can be downloaded in pdf format in English or Arabic.
Roots and Futures began as a collaborative investigation of heritage and place linking staff in the Department of Archaeology with Kelham Island Museum and Sheffield-based community groups Zest and KINCA. The project's initials aims were to use co-production methods to create new understandings of Sheffield's built and buried heritage. Focusing on the industrial areas of Kelham Island, Neepsend, Upperthorpe and Netherthorpe, the project engages members of local communities in a collaborative exploration of shared heritage, focusing on generating new knowledge and reflecting on what aspects of the archaeology and history of these areas are important and meaningful to communities today.
The project has been funded by the Faculty of Arts and Humanities Knowledge Exchange Grants, the National Productivity Investment Fund and Sheffield University Partnerships and Regional Engagement, which enabled the creation of a new collaborations between researchers, community organisations and museums, funded the production of the Roots and Futures web app, exhibition and blog, and generated new materials to be used to support students studying heritage management and landscape to take part in their own knowledge exchange activities.
In collaboration with ECUS Ltd, the project created a free mobile web app charting the history of north Sheffield through images and archaeological records. But the record is far from complete as it relies only on the monuments and excavations which are recorded in local archives. We invited the public to add to the app, by submitting their own photos, drawings and stories to form a new resource created by and for the people of Sheffield.
A socially-distanced way to explore Sheffield's heritage
The free web app, designed using ESRI's ArcGIS StoryMaps, can be taken anywhere on a phone or tablet, serving as an interactive guide to people exploring the city. Developed the height of the Covid pandemic, with social distancing and limited movement, the app offered communities a new way to engage with Sheffield's heritage while exercising in their local area or staying safe at home.
Some of the contributions to the app can be found in our digital exhibition and project blog.
---
Find out more about the Department of Archaeology Roots and Futures project team-