Bioengineering student reaches the final of Global Student Prize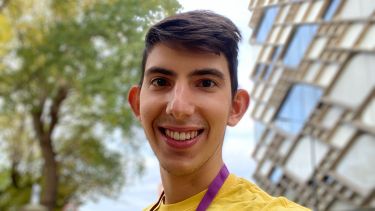 Our student, Dimitris Boufidis, has once again demonstrated his excellence by reaching the final of the Chegg.org Global Student Prize. He beat almost seven thousand nominations from over one hundred and fifty countries to become one of the fifty finalists vying for the $100,000 prize.
The Prize is presented to an exceptional student, "making a real impact on learning, the lives of their peers and on society beyond" and, in addition to the substantial prize money, offers the winner the chance to become engaged with discussions on policy and campaigns affecting students and student education at an international level.
Dimitris is not only an ambassador for Bioengineering, but for the University as a whole. The news comes after Dimitris's recent success of being awarded the Chancellor's Medal for his drive to inspire children into STEM as well as his extensive volunteer work in the local community.
If he wins the prize, he has pledged to invest in the creation of a state-of-the-art open-access maker space in his home city of Thessaloniki and has already been in contact with an educational NGO in Greece to seek help to make his dream a reality.
Good luck, Dimitris!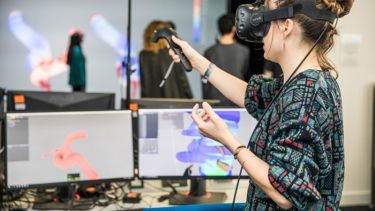 Careers and Employability
Using ground-breaking technological innovation and the precision of carefully-applied engineering concepts, bioengineering is a distinctive subject area in its own right that is changing lives all over the world.
Students who study Bioengineering develop knowledge and transferable skills tailored to their interests and their career aims. Having these skills makes them attractive to potential employers.