2022 Funding for early stage healthcare-biomedical translational projects
The University of Sheffield, Sheffield Children's NHS Foundation Trust, Sheffield Hallam University and Sheffield Teaching Hospitals NHS Foundation Trust form a consortium to advance early stage translational healthcare projects.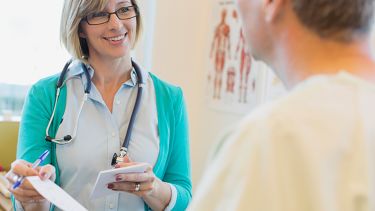 The monies are to be used to support projects to "accelerate the transition from discovery research to translational development projects by supporting preliminary work or feasibility studies to establish the viability of an approach" within a biomedical and healthcare remit. 
The funding will enable teams to develop a concept to a point where it is competitive enough to be used in a bid for more substantive follow on translational funding.
Due to the competitive nature of the funding and staff resources to assist researchers with the generation of their applications, please note there is a project registration deadline of Monday 23 May 2022, and preliminary draft applications must be received by your institutional professional support staff for input by Monday 6 June 2022. 
Please get in touch with your institutional contacts listed below to receive the guidance and application forms.
Your project must be registered via the link provided within these documents.
|  April 2022 | Call Opens |
| --- | --- |
| 23/05/2022 | Deadline for applicants to register their project (via Google Form link supplied in Application form and Guidance). |
| 06/06/2022 | Deadline for receipt of initial draft applications |
| April-June | Scheduled training sessions (link provided in the scheme forms) |
| 04/07/2020 (4pm) | Deadline for applications |
| July 2022 - August 2022 | Review of applications |
| Sept 2022 | Panel Meeting |
| By mid Oct 2022 | Funding decisions communicated |
Contacts 
Faculty of Medicine, Dentistry & Health

Sue Smith sue.smith@sheffield.ac.uk 

Tom Bartlett t.e.bartlett@sheffield.ac.uk

Nicola F Galley n.galley@sheffield.ac.uk

Jon Field j.field@sheffield.ac.uk

Alex Wilkinson a.wilkinson@sheffield.ac.uk

Faculty of Engineering

Hannah Askew h.askew@sheffield.ac.uk 

Sam Trotter s.j.trotter@sheffield.ac.uk

Erica Williams e.williams@sheffield.ac.uk

Faculty of Science

Richard Senior (life sciences) richard.senior@sheffield.ac.uk  

Wendy Lawley w.lawley@sheffield.ac.uk 

Karim Sorefan k.sorefan@sheffield.ac.uk

Joe Gaunt (physical sciences) j.gaunt@sheffield.ac.uk
Hybrid training is available to support early stage biomedical-healthcare translational funding applications
Recommended and in person, face to face training sessions are scheduled in April/May.
Information and sign-up details can be found in the application form and guidance documents. 
Recordings of previous relevant training events and webinars are available here.
---
Commercialising Biomedical Innovations
About the course

Dr Michael Murray, Royal Society Entrepreneur in Residence at the University of Sheffield, is available as six, online 3-hour sessions that were recorded between September and December 2020. Further details below.

Dr Mike Murray is a Royal Society Entrepreneur in Residence hosted by Faculty of Medicine, Dentistry and Health, with a remit to increase awareness of and training and facilitate engagement with external partners and commercialisation.

He is offering a series of workshops that will be extremely useful to researchers hoping to translate early stage interventions to patient benefit, which will help in the compilation of translational funding bids.

The training provides an insight into the complexities of converting good science with commercial potential into biomedical products. In more detail, the training is designed to elucidate the interplay between inventions, commercial markets, innovations and translational activities, commercial strategy, intellectual property, industrial engagement, collaboration, product development, valuation of IP and technology, due diligence, negotiation, deal-making, business development, and alliance management. In addition, the training will convey how different experts from a variety of professions are required to guide and manage the process from the Eureka! moment in the lab to the generation and sale of the resultant product.

What you will learn 

the difficulties and challenges of taking a preliminary result all the way to the clinic and on to the market
the absolutely crucial importance of understanding medical product markets and how to assess these 
why not everything that is patentable should be patented how to use market and technical knowledge to build a plausible commercial strategy 
how to develop a commercial intellectual property portfolio
how to engage effectively with industry how to work with collaborative industrial partners
how to identify and articulate a unique value proposition effective approaches to negotiating a deal
how to work with external professionals and experts the broad range of specialist, science-related roles that exist outside of the lab.

Course outline

Session 1 Introducing Medical Product Development, 13 January 2021

Session 2 Understanding the Market for a Novel Medical Product, 20 January 2021

Session 3 Developing a Commercial Intellectual Property Strategy, 03 February 2021

Session 4 Technology Push and Market Pull – Collaboration with Industry, 17 February 2021

Session 5 Commercialising a Novel Medical Product, 03 March 2021

Please Note: This session looks at both licensing and company formation.  If time does not permit both topics to be covered in a single session, a follow-up session is reserved for 10 March 2021.

Session 6 Expertise and Futures Outside the Laboratory, 24 March 2021 (targeting early career researchers in particular).
Medical Device Regulatory Affairs
About the course 

A 3-part webinar series aimed at raising awareness and demystifying the regulations governing medical device approval, with a particular focus on how early stage, pre-market, projects fit within the wider regulatory landscape.