Dr Kis to speak at World Bank seminar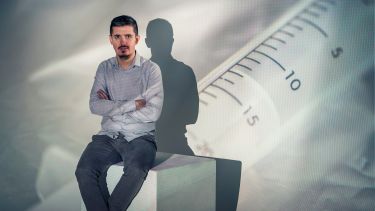 Africa Economic Series.
Industrial Policy in Times of Pandemics: Lessons from Operation Warp Speed
The BBL will explore the application of industrial policy in times of pandemics and draw lessons for the justification and conduct of such policies. In particular, the tools of the US Operation Warp Speed (OWS) to accelerate trials and production of COVID-19 vaccines, by many means, a success, will be discussed. OWS showed that the state could work effectively with private firms to promote innovation and scale up production. There is a need for smart policy interventions to tackle market failures during pandemics, and the BBL will analyze the key ingredients of a strategy to implement industrial policies. The example of WWII will also be used to illustrate the strategy. Finally, lessons will be drawn to scale up the global production of medical products such as vaccines and tests.
Zoltán Kis is a Lecturer at the Department of Chemical and Biological Engineering at The University of Sheffield, and an Honorary Lecturer at the Centre for Process Systems Engineering, Department of Chemical Engineering, Imperial College London.  Zoltán is developing and modelling rapid-response vaccine and therapeutic production platform technologies, such as the mRNA platform. His work is addressing the challenge of producing large volumes of vaccines, rapidly, at high quality and at low cost for pandemic response.
The Africa Economic Series (AES) 
The AES are monthly events chaired by Albert Zeufack, Chief Economist for Africa. The series bring academics, other experts, and policymakers to share their work and thoughts with World bank staff and to discuss implications for policy and the World Bank operations in the Africa region. The events are opened to the public. Please visit the Africa Chief Economist Office's webpage for more information.
Wednesday February 16, 2022
12:00 - 1:30 PM (ET)
VIRTUAL SEMINAR
Events at the University
Browse upcoming public lectures, exhibitions, family events, concerts, shows and festivals across the University.