Engineers aim to transform the healthcare industry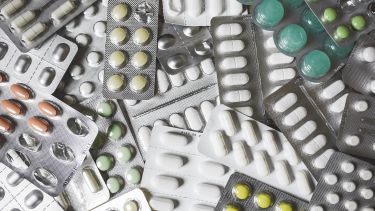 Engineers from the University of Sheffield and University of Limerick aim to revolutionise healthcare by creating on-demand and flexible drug delivery systems. New research aims to develop biologically inspired materials and devices that could solve critical medical and healthcare problems. The team hopes to turn these real-world technologies into units and products that improve global, societal health.
Dr Solomon Brown and Professor Siddharth Patwardhan (University of Sheffield) alongside Professor Vivek Ranade (University of Limerick) have received funding as part of a £1.2M grant from the Engineering and Physical Sciences Research Council (EPSRC) and Science Foundation Ireland (SFI) to develop distributed, on-demand manufacturing of drug delivery systems for personalised medicine (PM).  
PM is a medical model that places people into groups and tailors medical decisions, procedures and therapies to each patient, customised to their expected response or illness risk.  PM has the potential to improve healthcare around the world by moving away from the 'one-size-fits-all' model and instead, focusing on the individual's circumstances, medical history and needs. 
While progress has been made in PM, challenges in redistributed manufacturing of drug delivery systems are not addressed yet including small-scale, localised, high-speed, and automated manufacturing. The team's research will show that bioinspired silica (BIS) is a scalable, cost-effective, and long-lasting alternative drug delivery technology, ideal for on-demand and flexible manufacture. 
This new research will use a combination of reactor engineering, machine learning and green chemistry to generate transformative knowledge and create a 'factory-in-a-box' platform. A comprehensive statistical approach, computational models and machine learning tools will be used to create predictive synthesis, digital twins of reactors and recipes to achieve a 'dial-a-product' vision. 
The research will help revolutionise PM and aid in the delivery of table top pharmaceutical manufacturing equipment to hospitals and pharmacies. The project impact aims to include considerable advances in treatment and quality of life, as well as the establishment of new enterprises to construct new units and products.
Dr Brown said: "The development and application of new machine learning techniques offers huge potential everywhere in manufacturing, and personalised medicine is a great example. This project will allow us to enable and accelerate personalised medicine to the betterment of society: as an engineer, there's nothing more exciting."
"Dr Patwardhan said: "I am really excited about this project where state-of-the-art advances in green nanomaterials, machine learning and process intensification will meet to address challenges in healthcare. With the age of personalised everything from gifts and gadgets to number plates, it is time we get personalised medicine right. We envisage first of its kind table top manufacturing of nanomaterials for drug delivery applications in order to help complete the personalised medicine jigsaw."
Flagship institutes
The University's four flagship institutes bring together our key strengths to tackle global issues, turning interdisciplinary and translational research into real-world solutions.