Engineers selected to bring new technology into the global marketplace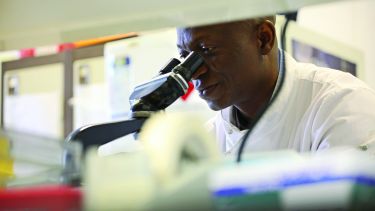 Researchers from the department of Chemcial and Biological Engineering at the University of Sheffield have been selected by InovateUK under their Innovation-to-Commercialisation of University Research (ICURe) programme to bring their technology bioinspired green method for mesoporous silica into the wider commercial market. 
ICURe is an online customer discovery programme designed using lean start-up methodology. It trains, funds and supports teams led by university early-career researchers to determine whether there is a market for products or services that utilise their research, science or technology. Each successful team will receive up to £30,000 of funding to 'get out of the lab' and validate their commercially-promising ideas in the marketplace.  Throughout the programme the researchers will develop a business plan and engage with potential customers to find the best way to transform their technology into a marketable product. ICURe ensures that the academic community is primed for the demands of research translation and as such, contributes to bridging the gaps between research, innovation and commercialisation.
Professor Siddharth Patwardhan, Dr. Joe Manning and Dr Carlos M Brambila Renteria from the Green Nanomaterials Research Group have identified that mesoporous silicas are not commercialised due to challenges to traditional synthesis technologies. Mesoporous silica are highly sought after for applications in catalysis, drug delivery and imaging but yet to be manufactured at large scale due to high energy demands.
The team has discovered a reproducible, sustainable alternative route to mesoporous silica at room temperature, neutral pH and within minutes. This overcomes the barriers of existing methods and unlocks manufacturing for mesoporous silica, improving the environmental impact and reducing operational costs of the process. 
ICURe will also provide the opportunity for the team to learn entrepreneurial skills, as well as to enhance the  team's connections and business skills. By building relationships with potential customers and suppliers, the team will identify the most suitable commercialisation strategy for our technology. 
Dr Brambila Renteria said:
We believe that the programme will provide us with the ideal platform for customer discovery, as well as expertise in business development. These assets will help us explore the real-world value of our inventions and bring our technology out of the lab and into the industry.  This could lead to a spin-out company or a licensing opportunity, which can equip silica manufacturers to reach a wide range of customers across multiple industries, such as drug delivery, catalysis and water treatment. By the end of the programme we expect to have expanded market knowledge to help them build a future plan and business model."

Dr Carlos M Brambila Renteria

Department of Chemical and Biological Engineering 
Flagship institutes
The University's four flagship institutes bring together our key strengths to tackle global issues, turning interdisciplinary and translational research into real-world solutions.