Researcher receives Enterprise Fellowship from the Royal Academy of Engineering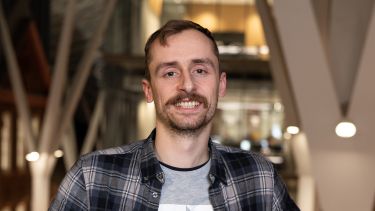 RAEng is one of the UK's four national academies dedicated to engineering excellence. It advises the government, advances engineering education and innovation through research, and recognises excellence.
The Enterprise Fellowship is given to the most promising entrepreneurs in the United Kingdom and abroad.  Each year, a large number of applicants apply for the invaluable opportunity to be supported by the Academy's Enterprise Hub, which leverages the breadth of expertise held by Fellows of the Royal Academy of Engineering.  Before being selected for a Fellowship, applicants must pitch to a panel of entrepreneurs, investors, and Academy Fellows.
Joe Price commented: 
"This Enterprise Fellowship is an amazing opportunity to drive forward Evolutor, the microbe development company. Through the programme I will focus on building a strong network of high-profile industrial partners and customers and engaging with external investors. I'm extremely proud to have secured the award and can't wait to throw myself into growing deeper entrepreneurial expertise and confidence to spin-out a dynamic biotech company that the department can be proud of."
Evolutor is a microbial engineering technology jointly developed by department academics Professor Tuck Seng Wong and Dr. Kang Lan Tee, as well as Sheffield student Brooks J. Rady.  Evolutor's next-generation microbe optimisation capabilities will provide biotech companies with microbe development that is substantially more efficient and effective than current solutions.   The current way to improve a microbe for industrial fermentation takes a long time, costs a lot of money, and requires a lot of work. Progress can be hampered by a lack of control over processes, missed times during non-work hours, and limited variation in the parent microbe.  For bio-manufacturers to do this optimisation work in-house requires laboratory space, expensive equipment and experienced personnel.  
However, Evolutor can optimise the desired traits of microbes beyond what is currently achievable, the technology can do this rapidly and powerfully to cut down on the time it takes to build new processes. Joe Price and his team can use the power of the Evolutor technology to more fully improve a wide range of commercially important traits from a parent microbe.
Flagship institutes
The University's four flagship institutes bring together our key strengths to tackle global issues, turning interdisciplinary and translational research into real-world solutions.