Student completes prestigious internship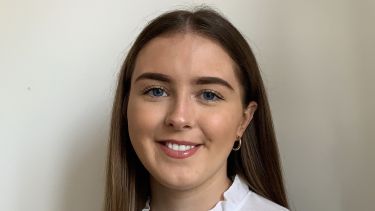 FUSE provides selected students with the opportunity to take an 8-week paid summer internship.  The Faraday Institution is the UK's independent institute for electrochemical energy storage science and technology, supporting research, training, and analysis.  
Working alongside a supervisor, students have access to other research scientists and unique facilities as well as the chance to participate in industry-inspired energy storage research activities. At the end of the programme, each intern prepares a poster covering their research project to present at a session of a Faraday Institution community research meeting.
Ellie Bibby commented on her experience: 
"This particular FUSE project instantly stood out to me due to the unique, interdisciplinary nature across engineering and law. The collaborative element of the project provided a perspective that is invaluable to research and provided the scope to create an exciting, multi-faceted project.
A key highlight of the experience was the wealth of networking opportunities to engage with, which included weekly intern calls, project seminars and masterclasses. Despite the physical limitations presented by COVID-19, the virtual working environment provided a strong platform for networking opportunities and building professional relationships, which may have not been possible in the 8 short weeks had the project been in-person. From these activities, I have met some incredibly inspiring individuals from all over the world working in research and industry who are creating innovative solutions to make batteries safer and more efficient. 
By applying what I have learnt in my degree to the technical aspects, I was able to gain an understanding of the importance of legal expertise and how it is used in the battery industry. Working virtually as part of FUSE has created the opportunity for me to adapt to a new way of communicating and learning and become more familiar with professional online platforms. These are skills I will undoubtedly use in the rest of my undergraduate, especially this year at university as I prepare for my third year research project, and a masters specialising in energy. 
I feel extremely grateful to have been a part of this years' FUSE and have been fortunate enough to meet some fantastic people including my supervisor, Dr Denis Cummings and the Nextrode team - thank you!"