Professor Tuck Seng Wong
BEng(Hons), MSc, PhD (Special distinction), AMIChemE
Department of Chemical and Biological Engineering
Professor of Biomanufacturing
Overseas Admissions Tutor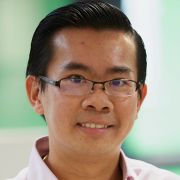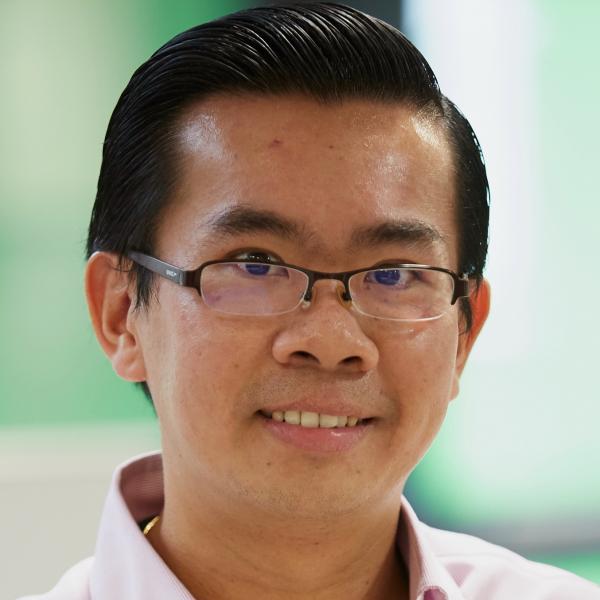 t.wong@sheffield.ac.uk
+44 114 222 7591
Room C58, Sir Robert Hadfield Building
Full contact details
Professor Tuck Seng Wong
Department of Chemical and Biological Engineering
Room C58
Sir Robert Hadfield Building
Mappin Street
Sheffield
S1 3JD

Profile

I studied Chemical Engineering at the National University of Singapore (NUS) and graduated with first class honours in 2002. During my undergraduate study, I was awarded Summer Undergraduate Research Fellowship (SURF) by the California Institute of Technology (CalTech) and started working with Prof. Frances H. Arnold on directed protein evolution. My interest in protein science was kindled by this experience. Subsequently, I moved to Germany and completed my MSc and PhD degrees at the Jacobs University Bremen under the supervision of Prof. Dr. Ulrich Schwaneberg. Together with Prof. Schwaneberg, we developed novel tools for directed protein evolution including Sequence Saturation Mutagenesis (SeSaM) and Mutagenesis Assistant Programme (MAP).

Upon completion of my PhD (passed with special distinction) in 2007, I joined the research team of Prof. Sir Alan R. Fersht at Medical Research Council Centre for Protein Engineering (MRC CPE, University of Cambridge). My post-doctoral research encompassed characterizing proteins involved in cancers, ageing, and mutational diseases (particularly tumour suppressor p53 and mitochondrial DNA replisome) using advanced biophysical and structural approaches.

In 2009, I joined the Department of Biological Sciences at the Xi'an Jiaotong-Liverpool University (XJTLU) as an Associate Professor. In 2010, I was promoted to Acting Head of Department. In August 2011, I moved to the University of Sheffield (TUoS) to further advance my academic and research career. I initiated SURF programme in both XJLTU and TUoS to promote undergraduate research.
Research interests

The research in Wong group focuses on applying advanced protein engineering technique, specifically directed evolution, to tailor the properties of enzymes for industrial and pharmaceutical applications as well as to elucidate the design principles used by Nature. There are three key areas that we are currently working on: 1) Development of novel molecular biology tools to advance the field of directed evolution (e.g., method to create high quality mutant library), 2) Application of directed evolution to improve existing properties of industrially relevant enzymes (e.g., cytochrome P450s, carbonyl reductases, aromatic peroxygenases and hydrolases) or to create novel functions, and 3) Development of computational tools to facilitate/expedite experimental design (e.g., method to analyse genetic diversity). One of our current research projects is to develop biological carbon dioxide capture and utilization (CCU) strategies for bulk, fine and specialty chemical syntheses, capitalizing on our interest in directed evolution and synthetic biology. 

Complementing protein engineering, we also apply a wide array of biophysical techniques to study various properties of biomolecules (e.g., structure, stability, oligomeric state, protein-protein interaction, and protein-DNA interaction etc). We characterize proteins/complexes involved in cancer, ageing and mutational diseases.

Research topics

Protein engineering (directed evolution)
Biocatalysis and industrial biotechnology
Synthetic biology
Biological carbon dioxide capture and utilization
Biophysics
Cancer and ageing

Research personnel

Pawel Jajesniak (Poland)
Hossam Eldin Omar Ali (United Kingdom)
Amir Zaki Abdullah Zubir (Malaysia)
Abdulrahman H. Alessa (Saudi Arabia)
Publications

Books

Journal articles

Chapters

Preprints