Dr Annette Taylor and Dr Esther Karunakaran are part of a new Research Group the Sheffield Collaboratorium for Antimicrobial Resistance And Biofilms.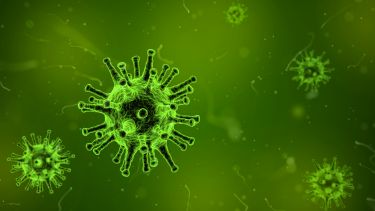 The group are looking at how harmful bacteria form complex communities as part of the infection process, these communities are called 'biofilms' and if they form in human tissues it can lead to long-term chronic infections.
SCARAB will bring together doctors, scientists and engineers to discover new ways of fighting biofilm formation, leading to the faster development of urgently needed therapies for these infections.
"The group spans the Faculty of Medicine and Material Science here at the University, we're looking at biofilm formation in tissues because there's an increasing level of resistance of bacteria to normal antibiotics. We're then devising different strategies for making them less resistant to antibiotics, or, alternative ways of preventing the biofilms forming in the first place."
Dr Taylor describes how these biofilms could be in lots of different environments such as ulcers in your teeth and your stomach - wherever bacteria form within the human body and start to cause an infection;
"One outcome will be a better understanding of how biofilms are formed and why they protect bacteria against the external environment, what is it about biofilms that allows bacteria to resist antimicrobial treatment in general?"
"We're trying to set up new collaborations to tackle these medical issues, we're wanting to make it a multi-disciplinary and multi-pronged approach to the problem."
"We're bringing in the engineering expertise alongside microbiology, tissues and immunology."

Dr Annette Taylor
SCARAB are building a new laboratory and a new facility (funded by Innovate UK) and also will be working with the NHS and pharmaceutical companies to test various products and solutions.
"These biofilms also form in water pipes and other places such as food packaging where they are considered a health hazard. So I can see us developing this from a much broader perspective in the future."
"If we understand better the process of biofilm formation we can also start to think, where might we use these processes in a positive way? Researchers already are using biofilms for example to strengthen cement! So there's lot of potential to use them for environmental applications, rather than just trying to eradicate them."
"It's a fantastic project and it's wonderful for me because I've got a background in modelling chemical reactions in complex reactors, this is like the ultimate application of that in a way - it's all of these chemical processes but taking place inside a living organism!"