Professor Anthony J. Ryan, OBE
Professor of Physical Chemistry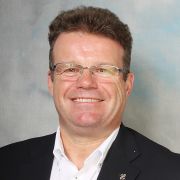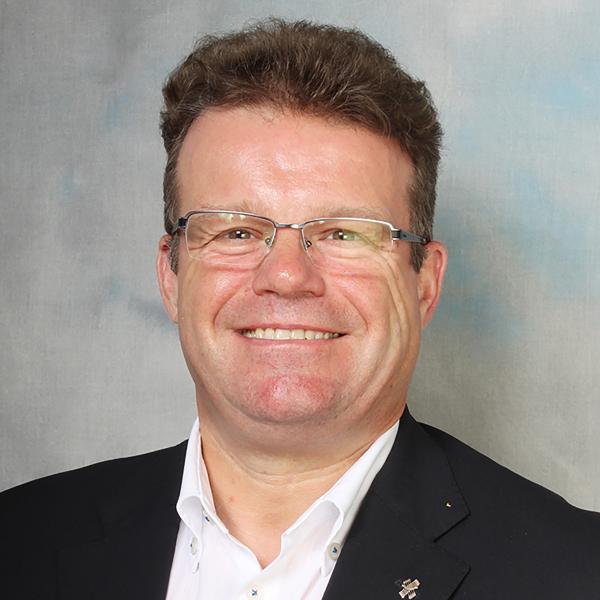 Profile

Professor Tony Ryan OBE is The Professor of Physical Chemistry at the University of Sheffield and the founding Director of the Grantham Centre for Sustainable Futures. 

Tony focuses on the global challenge of the food, water, and energy nexus; feeding a growing world population; reducing the impacts of agriculture and food production that account for 30% of green house gas emissions and 70% of water use; and harnessing the power of the sun for food production and renewable energy.

The Grantham Centre's projects cover many of the aspects of the UN's Sustainability Development Goals, and many of the national priorities of the developing world. Tony leads the University of Sheffield's programme in sustainability research, integrating across traditional boundaries in the pure and applied sciences, engineering, medicine, and social sciences.

Tony is very active in translational research, disseminating evidence-based science to both experts and non-experts, and has been a regular contributor to TV, Radio, National Press and at learned societies from The Royal Society of Chemistry to Chatham House, The Royal Institute of International Affairs. He presented evidence at the UNFCCC COP21 in Paris in 2015 and returned to COP22 in Marrakech in 2016.

Tony delivered the televised Royal Institution Christmas Lectures in 2002 and was awarded an OBE in 2006 for 'Services to Science'.

His research covers sustainable synthesis, structure, processing, and applications of polymers using advanced analytical and measurement techniques. Recent research projects included renewable sources for polyurethane synthesis, organic photovoltaics, maximising the properties of polymers and biopolymers through flow-induced crystallisation, formulation of home and personal care products and polymer foams for high intensity urban agriculture. He has co-authored more than 300 papers and patents and 2 books, "Polymer Processing and Structure Development" and "The Solar Revolution: One Planet, 10 Billion People, One Solution."

Tony holds a BSc and PhD from the University of Manchester and a DSc from UMIST. He held a NATO Research Fellowship at the University of Minnesota, was a Lecturer, Senior Lecturer and Reader in Materials Science at The University of Manchester and was seconded to the Synchrotron Radiation Source at Daresbury. In 1997 he moved to Sheffield and served as Head of Chemistry before becoming the Pro Vice Chancellor for the Faculty of Science in 2008, a role which he fulfilled until 2016.

Awards

The Plastics and Rubber Institute Silver Medal (1990)
The Akzo Chemical Award (1990)
Royal Society of Chemistry Thermal Methods Group Award (1992)
The Morand Lambla Award of the Polymer Processing Society (1999)
The Beilby Medal and Prize of the Royal Society of Chemistry (1999)
Royal Society of Chemistry Environmentally Friendly Polymers Award (2003)
Officer of the British Empire, OBE, for "services to science" (2006)
Ellison-Cliffe Medal & Lecture, Royal Medical Society (2007)
Maitland Medal & Lecture, Institute of Structural Engineers (2008)
Gold Medal of the Society of Dyers and Colourists (2008)
MacroGroup UK Medal, RSC/SCI/IoP (2009)
RSC Materials Division Schools Lecturer (2011)
Research interests

The common theme in my research is phase transitions in polymers. Most recently we have used the knowledge of the thermodynamics and kinetics of phase behaviour in polymer blends and block copolymers to develop new processing methods based on self-assembly.

This has led to the development of the new field of Soft Nanotechnology where synthetic and natural macromolecules are harnessed in a way that makes use of their intrinsic flexibility and susceptibility to Brownian motion to generate work from changes on molecular conformation. Developments in polymers responsive to their environment have lead to research into molecular machines, specifically the fabrication of molecular valves and motors.

We do polymer synthesis in order to have well defined systems to study. The dynamics of phase behaviour are studied by calorimetry, spectroscopy, rheology, microscopy and light, X-ray or neutron scattering. A full suite of microstructural analysis (atomic force, optical and electron microscopy, X-ray diffraction and mechanical testing) is used to confirm the dynamic experiments and where appropriate computer modelling is also used.

My main contribution to the field has been the development and application of the techniques of time-resolved structural tools to polymers. This work was the subject of prizes in 1990 by the Plastics and Rubber Institute, in 1992, 1999 and 2003 from the Royal Society of Chemistry and in 1999 from the Polymer Processing Society.

I have been active in promulgating the public understanding of science since my graduate student days. This culminated in my appointment as the Royal Institution Christmas Lecturer for 2002 where my theme was the science and technology of everyday things. The lectures were seen on Channel 4 by 4.5 million viewers and have also been broadcast in Europe, Japan and Korea. I was also the 1st EPSRC Senior Media Fellow to allow me to combine world-class research and popular understanding of the impact of science and technology on society. I was awarded an OBE in 2005 for "services to science".
Publications

Books

Journal articles

Chapters

Conference proceedings papers

Datasets

Preprints
Teaching interests

Physical Chemistry
Teaching activities

Undergraduate and postgraduate taught modules

Phase equilibria (Level 2)
The aim of this course is to apply the laws of thermodynamics to phase equilibria.
Equilibrium and Electrochemistry (Level 2)
The aim of this segment is to develop an understanding of chemical equilibrium, the formation of electrochemical potentials and their exploitation for practical applications.

Support Teaching:

Level 3 Literature Review

Laboratory Teaching: