Civil and Structural Engineering student Hasan wins first place at the Future Urban Ventilation Network Healthy Building Competition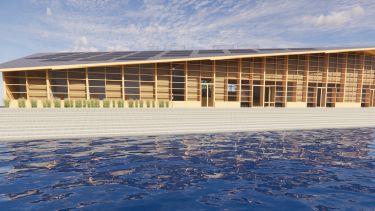 Hasan won first place in the individual poster category. His poster was titled "Facade and Natural Ventilation Solution for a Basement Event Space" and you can view it here. 
This was my first competition win since starting university, so it means a lot to me to have my work recognized, and I hope to participate in more competitions in the future. I feel more confident about my motivation to focus on the topic of environmental design in terms of my studies and future career.

Hasan Shwaish

Third Year MEng Architectural Engineering student
The Future Urban Ventilation Network brings together researchers, practitioners and policy makers to understand the technical and practical challenges of a health-evidenced approach to urban building design and technology innovation. The Healthy Building competition invited applicants to propose an innovative building design or technology solution that addressed the challenges of creating healthy indoor environments and meeting net zero targets, which are two of the grand challenges faced by architects and engineers in this decade. 
In their design projects our students are challenged with drawing together multiple (often conflicting) design requirements. I am always impressed by students' development within this project as they use calculations to make the best decisions regarding the engineering design of their buildings so it is good for the occupants and the planet. This often results in final designs far removed from the original idea, underpinned by a thoughtful and intelligent decision process. Hasan's project was an excellent example of this that brought a high level of innovation to his design, integrating his engineering and ensuring all materials where made the most of in terms of natural light and air within the building.

Dr Abigail Hathway

Senior Lecturer in the Department of Civil and Structural Engineering
We sat down with Hasan and asked him a few questions about the competition, his hopes and dreams, and advice for prospective and current students at the Department of Civil and Structural Engineering. You can read the interview below. 
Interview with Hasan
Q: How did you find out about the competition?
A: Dr Abigail Hathway, who leads the environmental engineering side of the Integrated Design Project module, emailed us about this opportunity and encouraged me to send a submission about my design for the module's assignment. The assignment asked us to design a community hub building accommodating a mixture of functions, with a focus on sustainability. We were asked to address the issues of thermal comfort, indoor air quality and energy use, and this is what the submission focused on.
Q: How did you decide to enter the competition?
A: I am very keen on the topic of the competition: innovative design solutions which simultaneously tackle net-zero targets and provide healthier indoor environments. These issues are central to the world we live in. As an architectural engineering student, I feel the responsibility to respond to them in my studies (whether by developing my knowledge or practising in my design work).
What also encouraged me to enter is that the challenges posed by the competition were very aligned with the challenges I had to address in the Integrated Design Project. I was particularly proud of my sustainable design and the work I have put into developing it. I thought the competition would be an interesting opportunity to exhibit my work in a different format and to a wider audience.
Q: Did you receive support from Civil and Structural, other departments or external organisations in the process?
A: I received a lot of support from the Civil and Structural Engineering Department during the Integrated Design Project and while creating the poster. I appreciate the amount and quality of feedback I got during the design process, which encouraged me to be creative and to develop the design in the right direction. 
The first draft / iteration of the poster was not very good; it was wordy and tried to explain too many aspects in one poster. After receiving feedback from Dr Abigail Hathway, I made a second draft focusing on the most interesting part of the building, which was the naturally ventilated basement and the façade solutions which made it possible.
Perhaps not very obviously connected, but I have learnt a lot about creating visuals and presenting data through the summer research project I did with RISE (Resources, Infrastructure Systems and built Environments) research group last summer as part of SURE (Sheffield Undergraduate Research Experience). Those skills were extremely useful in creating the poster and making it highly visual.
Q: Could you explain your poster and the reason behind choosing that particular topic?
A: The poster presents the design solutions for a basement event space which enabled its energy use to be reduced by 65%. The poster itself is divided into three sections which answer the questions of "what we were trying to achieve", "what we achieved" and "how we achieved it", respectively. 
It first clarifies the aims of the design: increasing the quality of the indoor environment and reducing energy use by prioritising passive environmental strategies. It then shows how the solutions implemented "step down" energy use or "step up" the quality of the indoor environments. Finally, it exhibits how the building functions in different climatic conditions, parts of the day and indoor activities, showing how the façade panels would adapt for each situation.
The design measures include introducing natural ventilation and daylight into the basements via specially designed façade panels, as well as using the façade of the upper floor to store the sun's heat during the day and utilise it for night-time heating in the basement. Together, these strategies improve the quality of the indoor environment and reduce the need for energy, so they tackle the ever-important challenges posed by the competition. I focused on the basement because it is inherently difficult to design with passive means, especially if accommodating many people, so it seemed to make for an interesting study.
Q: What does the award mean for you and your future career?
A: This was my first competition win since starting university, so it means a lot to me to have my work recognized, and I hope to participate in more competitions in the future. I feel more confident about my motivation to focus on the topic of environmental design in terms of my studies and future career.
As a result of winning, I got to attend the Clean Air Networks' Conference in Birmingham. I really enjoyed learning about air quality both indoors and outdoors, and hearing from experts working across the fields of architecture, engineering, social sciences, and health. It exposed me to the true multidisciplinary nature of the topic of creating a healthy built environment, and furthered my aspiration to contribute to these efforts.
Q: What are your hopes for the future?
A: I hope to contribute to the enhancement of the built environment, through designing elegant and efficient buildings (and seeing them built) or contributing to the science which enables such designs to be developed. I look forward to my final year and doing my dissertation, which will concentrate on the thermal aspects of sustainable building materials. After graduation, I hope to find myself in a career in buildings physics or buildings services engineering which lets me fulfil my passions.
Q: What advice would you give to any prospective students?
A: I would advise them to pursue what they are passionate about, be creative, and take pride in their studies and any work they do. I see university generally and project-based modules specifically as an exploration of how we can tackle important challenges (such as climate change) or solve imminent problems in a meaningful way. This view makes preparing for submissions or exams a more enjoyable experience, encouraging one to aim for excellence, and as a result, to be proud of the work they do. This approach will undoubtedly be recognized and appreciated.
You can read more about Hasan's student experience here.
Our league table rankings
Top 100 Civil & Structural Engineering department in the world and 9th in the UK according to the QS World University rankings by subject (2023).
8th in the UK according to the Complete University Guide (2023).
10th in the UK according to the Times University League Table (2023).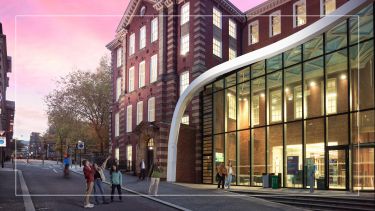 Visit us
Discover what sets Sheffield apart at our undergraduate open days on the Saturday 21 October or Saturday 18 November.