IRONMAN™ awarded 'Most Innovative use of an Existing Technology' at the Water Industry Awards 2020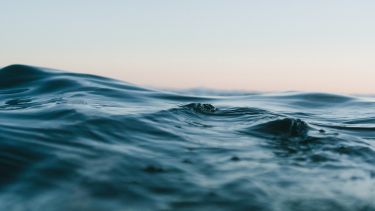 The Water Industry Awards are a prestigious event that celebrate and reward outstanding achievement and innovation in the UK water industry. IRONMAN™ won the Most Innovative use of Existing Technology' from a shortlist of 10 high-calibre entries.
It is becoming increasingly important for water companies to improve the ways in which they look after wastewater to reduce their impact on the surrounding environment. Eutrophication of water bodies due to steady and sustained nutrient flows from wastewater treatment is an area of concern. As a result of this, phosphorous contents at wastewater treatment works are tightening. Removal of phosphate can be challenging and expensive, this is where AI can help.
IRONMAN™ is an innovative and autonomous wastewater treatment control technology based on Artificial Intelligence. It is used to control the addition of iron additives to remove phosphate as part of the wastewater treatment process. The development of this solution was adapted from the CENTAUR® flood control platform (a 2018 Water Industry Award Winner) which evolved from an Innovate UK project with The University of Sheffield, Department of Civil & Structural Engineering.
Through the optimisation of iron additives, this technology has the potential to save thousands of pounds, benefiting water companies, their customers, and the environment. 
Sheffield, 'The Outdoor City', strives to reduce environmental impact and increase the city's climate change resilience. EMS and The University of Sheffield together are putting Sheffield on the map for innovative AI technology, already recognised for business innovation excellence, which addresses green issues.
Dr James Huntingdon, Smart Wastewater Division Manager at EMS is delighted with the award,
"At EMS we understand the environmental and economic pressures that the wastewater industry is under. So, in winning this award we are proud to be recognised for our work with the brilliant team at Northumbrian Water. We moved quickly and efficiently to solve a pressing environmental issue. Such awards are important to us because they give us confidence in what we do as a business. It's confidence that drives innovation."
EMS worked closely with Northumbrian Water to derive this system to intelligently dose additives based on prevailing phosphate load conditions. Funding was secured for this from Innovate UK.
IRONMAN™ has been operating on its first pilot site since September 2019; a Northumbrian Water site serving 32k population equivalent. It is CE compliant and now available commercially with more deployments planned in 2020.
Laura Evans, Technical Advisor Wastewater Performance at Northumbrian Water said,
"Northumbrian Water are always looking for new innovative ideas to help us improve efficiency and protect the environment. The IRONMAN™ pilot allowed us to explore the use of AI to improve our performance. Working with EMS was easy, their pragmatic, structured approach to the pilot helped us work together to achieve the desired outcome whilst ensuring the environment was protected throughout."
Our league table rankings
Top 100 Civil & Structural Engineering department in the world and 9th in the UK according to the QS World University rankings by subject (2023).
8th in the UK according to the Complete University Guide (2023).
10th in the UK according to the Times University League Table (2023).
Flagship institutes
The University's four flagship institutes bring together our key strengths to tackle global issues, turning interdisciplinary and translational research into real-world solutions.