Professor Colin Smith
Department of Civil and Structural Engineering
Professor in Geomechanics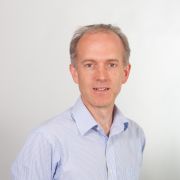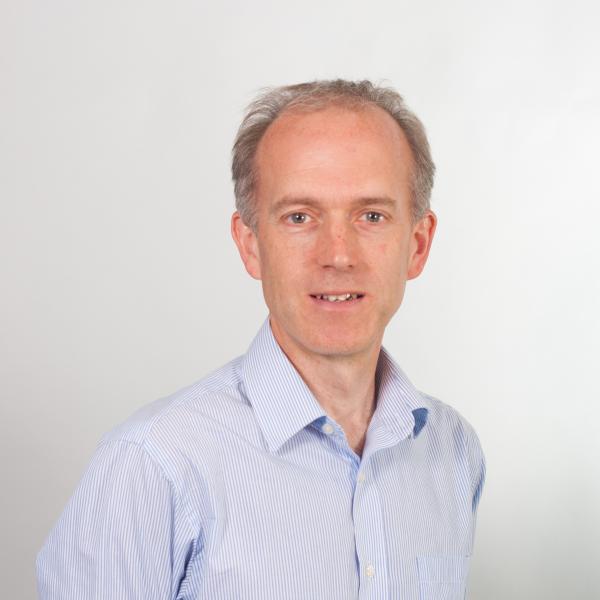 c.c.smith@sheffield.ac.uk
+44 114 222 5717
Room E106, Sir Frederick Mappin Building (Broad Lane Building)
Full contact details
Professor Colin Smith
Department of Civil and Structural Engineering
Room E106
Sir Frederick Mappin Building (Broad Lane Building)
Mappin Street
Sheffield
S1 3JD

Profile

My research focuses on the development of optimisation-based geotechnical analysis and design tools and low-carbon construction techniques in order to make the best use of our resources and minimise environmental impact.

Dr Colin Smith

---

Colin Smith graduated from the University of Cambridge in 1987. He joined the Cambridge Soil Mechanics research group in the same year and completed a PhD in 1991.  Following two years as a research associate at Cambridge he joined the Department in 1992.

He is co-developer of the novel Discontinuity Layout Optimisation (DLO) numerical limit analysis method and is co-founder and director of University spin-out company LimitState Ltd, where he led the development of the DLO based ultimate limit state analysis and design software LimitState:GEO. The software rapidly analyses the safety of geotechnical constructions and is now in use by over 100 companies and ~240 Universities across the world. It is also used within several taught modules at Sheffield.

He currently teaches geotechnical design modules within the Department at Level 3 and MSc level.

His research is aimed at developing enhanced limit analysis techniques and in the application of robust optimization techniques to geotechnical design.

He is also researching novel low carbon geotechnical construction techniques.  Adopting the broad paradigm of in-situ resource utilization, this work seeks to 'go back to the future' combining traditional approaches (including masonry) with digital technology to achieve modern standards of engineering with minimal external material inputs. This work combines experimental studies with numerical modelling.

His research at Sheffield has been funded by EPSRC, NERC and industry.

---

Research Themes
Research interests

Colin's research aims to improve the design and efficiency of fundamental geotechnical structures, such as foundations, retaining walls, slopes/embankments and tunnels.

His work focuses on:

Limit analysis and optimisation in geotechnics: providing easy-to-use tools for engineers to identify critical collapse mechanisms and associated margins of safety.
Low-carbon geotechnical construction through numerical design optimisation and the application of low-impact construction techniques.  This encompasses traditional methods using soil and rock, application of unsaturated soil strength, and development of rigorous chemistry based bio-additive techniques for soil improvement.
Masonry arch bridge analysis, modelling and assessment.

Further information may be found in his dedicated research pages.
Publications

Books

Journal articles

Chapters

Conference proceedings papers

Patents

Reports

Preprints
Research group

Computational Mechanics & Design

Geotechnical Engineering Discipline
Grants

Exploiting the resilience of masonry arch bridge infrastructure

The goal of this project is to provide those responsible for the management of bridges with a powerful suite of analysis modelling tools and a robust overarching multi-level framework capable of being applied to the diverse population of masonry arch bridges in-service today (i.e. undamaged, damaged and repaired).

---

Practical 3D model of masonry arch bridges and tunnel linings

The decision support tools currently used by bridge owners and their consultants tend to be highly simplified, and incapable of identifying bridges which are likely to deteriorate under traffic loads, and of diagnosing the causes of a range of commonly encountered defects...
Professional activities and memberships

Co-founder and Director of the University spin-out company LimitState Ltd. The company specialises in the development of novel analysis and design software applications which make use of methods developed in the University. LimitState software is now used by >150 industry organizations in >30 countries.

Secretary of International Society for Soil Mechanics and Geotechnical Engineering  (ISSMGE) Technical Committee TC205 Safety and Serviceability in Geotechnical Design (2010-2017).

Member of Eurocode 7 evolution group EG4, working groups WG1-TG2, WG7, WG3-TG6 (reinforced soil), TGD1.6 (numerical methods) (2011 – present). 

Recipient of the ICE Baker Medal (2007) published journal papers.
Potential PhD offerings

Design Optimization in Geotechnical Engineering

This project is concerned with the development of numerical methods for the design optimization of earthworks, foundations and retaining structures combining general purpose optimization techniques developed for analysis (e.g. http://www.limitstate.com/geo) and design. An aptitude for computer programming would be essential for this project.