Dr Giacomo Torelli
Department of Civil and Structural Engineering
Lecturer in Civil and Structural Engineering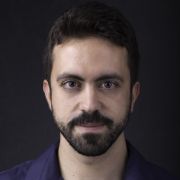 g.torelli@sheffield.ac.uk
+44 114 222 5796
Room C109e, Sir Frederick Mappin Building (Broad Lane Building)
Full contact details
Dr Giacomo Torelli
Department of Civil and Structural Engineering
Room C109e
Sir Frederick Mappin Building (Broad Lane Building)
Mappin Street
Sheffield
S1 3JD

Profile

My teaching and research focuses on material modelling and the improved sustainability and durability of concrete infrastructure.

DR GIACOMO TORELLI

---

Giacomo studied his Bachelor's and Master's degrees in Civil Engineering at the University of Florence, specialising in structural analysis and computational methods. During this time, he also spent six months at University College London studying the effects of earthquakes on masonry heritage work.

In October 2014, Giacomo joined the School of Mechanical, Aerospace and Civil Engineering at the University of Manchester to study his PhD in the numerical modelling of concrete. His research focused on the formulation of a novel behaviour law for concrete subjected to transient high temperatures. This involved developing new formulations and algorithms to implement numerically in software to predict the behaviour of concrete subjected to high temperatures and multiaxial stresses. During his PhD, he also worked as a temporary lecturer at the University of Manchester for two years.

In November 2017, Giacomo joined the University of Cambridge as a Research Associate in the Concrete & Composite Structures Group within the Civil Engineering Division of the Engineering Department. His postdoctoral research focused on enhancing the characteristics of reinforced concrete while reducing the amount of cement. Cement is the most CO2 intensive ingredient of concrete, so using it only where it's strictly necessary and reducing its proportions in concrete mixes works towards making our construction practices have less of a negative impact on the environment.

Research Themes
Research group

Computational Mechanics & Design

Intelligent Infrastructure

Earthquake Engineering Group
Potential PhD offerings

Computational Modelling Of Fresh Concrete

Accurate understanding of, and ability to model, the fresh state behaviour of concrete is crucial to the development of a number of emerging manufacturing methods, such as 3D printing techniques, that have the potential to revolutionize concrete construction. 3D printing techniques automate the construction process and remove the need for conventional moulds or formworks, by precisely placing the materials in sequential layers under a computer-controlled deposition process...

---

Computational Design Of Optimized Concrete Slabs

Computational design optimization methods have the potential to dramatically reduce the carbon footprint of constructions such as concrete floor slabs, which consume well over 50% of the concrete used in a building. Here the aim will be to explore the potential of a new, integrated design and construction approach for slabs, in which physical properties of the material are varied spatially across the slab. Such properties can be realised using modern manufacturing techniques such as 3D printing. As part of the design process, computational limit analysis and design techniques will be applied, with suitable optimization objective functions developed for this specific application.

---

Modelling The Thermomechanical Behaviour Of Concrete Subjected To High Temperatures

This project will focus on the effects of LITS and thermomechanical damage on the behaviour of concrete subjected to high temperatures. Advanced experiments will be performed. Original constitutive material models will be formulated to accurately capture the behaviour of heated concrete.