Dr Isabel Douterelo Soler
BSc, PhD
Department of Civil and Structural Engineering
Lecturer in Water & Applied Microbiology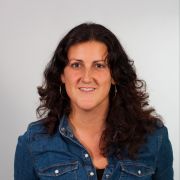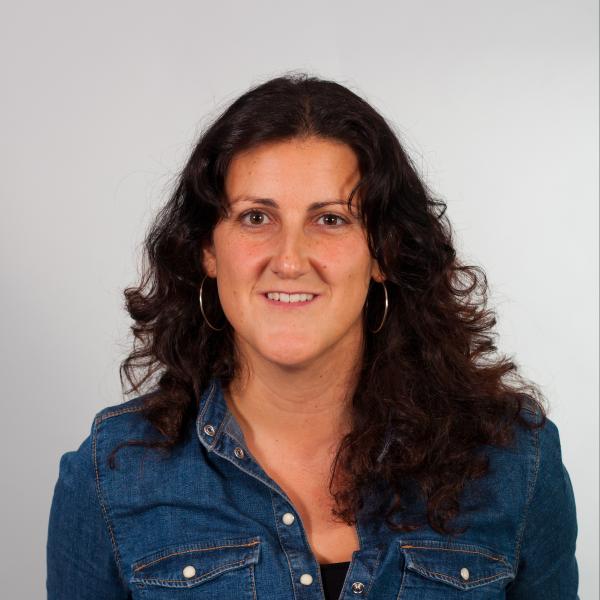 i.douterelo@sheffield.ac.uk
+44 114 222 5720
Room MezC4a, Sir Frederick Mappin Building (Broad Lane Building)
Full contact details
Dr Isabel Douterelo Soler
Department of Civil and Structural Engineering
Room MezC4a
Sir Frederick Mappin Building (Broad Lane Building)
Mappin Street
Sheffield
S1 3JD

Profile

My research aims to understand microbial risks in urban water systems to protect public health.

Dr Isabel Douterelo-Soler

---

Isabel has a BSc in Environmental Sciences from the Autonomous University of Madrid, a BSc in Biological Sciences from the University of A Coruña, and a PhD in Physical Geography from the University of Hull.

Her interest in applied microbiology started at the University Autonomous of Madrid, where her research focused on assessing and monitoring river pollution, particularly the suitability of cyanobacteria (blue-green algae) to monitor nutrient pollution in running waters.

Isabel moved to the UK for her doctoral studies in the Department of Geography at the University of Hull.

Funded by English Heritage, she studied how microorganisms can contribute to the deterioration of archaeological remains, helping to advise on how best to store our valuable historical artefacts.

After her PhD, Isabel worked as a Marie Curie Research Fellow at the University of Warwick, to better understand the ecology of microorganisms and their role in the global ecosystem.

With this aim, she studied the metabolic flexibility of Paracoccus denitrificans to understand why at a genetic level this model microorganism is so successful in adapting to changing environmental conditions.

Isabel joined the Pennine Water Group in 2011 as a Research Associate in Microbiology working in the area of drinking water engineering, and after a brief period as a Lecturer at Manchester Metropolitan University (2015-2016), she re-joined us, as an EPSRC-Living with Environmental Change Research Fellow to investigate the impact of climate change on drinking water systems and its consequences on water quality and public health.

---

Research Themes
Research interests

Isabel's research investigates the impact of environmental change on drinking water distribution systems with the aim of generating new knowledge and tools that will improve the way drinking water is supplied in our cities, in a sustainable and economically viable way.

As a consequence of climate change water sources used for water supply will be more contaminated and limited, the temperature of the water will increase and long-term changes in water demand will affect drinking water quality and safety.

All these changes will significantly affect biological and physico-chemical processes taking place in drinking water systems and will force water utilities to modify the way they deliver water.

Isabel's work is interdisciplinary by nature, and consequently she doesn't just concentrate on water supply systems.

The scope of Isabel's work covers drinking water supply, sewage systems, and groundwater, and how these three interact. For example, drinking water supply pipes and sewage infrastructure are often located near each other underground.

Extreme weather events such as flooding combined with damaged buried infrastructure can cause cross-contamination from one system to the other and compromise public health.

The ultimate goal of Isabel's research is to develop new management, monitoring and risk mitigation technologies to protect public health and enhance climate change adaptation of urban water systems.

Microbial-related processes that can compromise water safety and quality in urban water systems include pathogen occurrence, corrosion, antimicrobial resistance, resistance to disinfection, and toxins production.

By understanding why these microorganisms are present and what kind of environment they flourish in, Isabel can work towards strategies to prevent the harm they cause.

The impact of these microbial risks is significant in the UK, but is a growing problem in developing countries where poor infrastructure, frequent extreme weather events and population growth make these issues a critical concern for public health.

To tackle these challenges Isabel is collaborating with water utility companies and scientists in other countries including Mexico, Brazil and Colombia.
Publications

Journal articles

Conference proceedings papers

Other

Preprints
Grants

NBIC proposal with Welsh Water

The aim of this project is to facilitate novel research investigating the impact of phosphate dosing and lead leaching on drinking water quality and safety. Phosphate is added to control plumbosolvency and corrosion in metallic pipes hence it is used to protect consumer's health and water quality.

---

The Addition of Phosphate Dosing to Dwr Cymru Welsh Water zone B10

This provides an opportunity to investigate how the addition of phosphate can impact the microbial community and subsequent water quality interactions. The project will also benefit with support from the PODDS project that will investigate the impact of phosphate dosing on discolouration risk. This project therefore offers multiple mutual benefits to both parties investigating the poorly understood impact of phosphate dosing.

---

This research is developing a fundamental understanding of the microbial ecology of intermittently operated water distribution systems to inform operational or construction risk reduction strategies. Funded by US NSF and EPSRC, this project is a collaboration between the University of Massachusetts Amherst and the University of Sheffield.
Potential PhD offerings

Unfortunately I am not seeking any PhD Students at this time, however please contact me if you are interested in doing a project in my research area.